3D Services by an Award-Winning 3D Animation Studio
3D Services by an Award-Winning 3D Animation Studio
3D Animation Commercial & Explainer Video
Your competitors will get surprised at your wonderful 3D Animation Commercial.  
John Caples, the legend of direct-response advertising says: "I have seen one advertisement actually sell not twice as much, not three times as much, but 19.5 times as much."
We believe in that 3D animation have more potentials to produce such as result. Most modern advertising contain either live action or simple 2D animations (by the way, how many 3D Animation Commercials have you ever watched on YouTube or TV personally?). Definitely a simple 3D animation can result in positive feedback among such repeated adverts.  
Pixune 3D Animation Studio is able to accompany you from writing a scenario to rendering final animation output. If you have already prepared your own scenario, then we will focus on storyboarding, character designs, environments, animation and rendering operation.
How exciting is to see people standing in a queue for buying your 3D animation ticket.  
As you know producing successful 3D animations such as Toy Story 3, Coco and Zootopia has typically cost Between 90 to 200 million dollars and on the other hand has provided an income of 300 million to 1 billion dollars.
Of course we are not going to compare our 3D Animation Studio with great studios such as Pixar and Disney but you will get surprised at our ability in Pixune to produce a 3D 60-minute 3D Animation with the best quality by investing nearly a cost of 5 to 9 million dollars.
Maybe you ask yourself "how?". For more information, refer to the explanations given in the price section.
It takes about 2 years to produce a cinematic 3D animation; typically 25% is spent on pre-production, modelling and rigging, nearly 60% on production and 15% on post-production. Pre-production is a great of importance in cinematic animation industry and rigging operation is the most important because the slightest problems can cause a lot of troubles to the animation phase as the longest production phases.
A concern about 3D Animation Series is that in presence of serious competitors we have to be able to offer high quality works with saving time and cost; it keep audience more interested in following the series.
Additionally TV series are broadcast according to a specified schedule so no delays can happen.
Serial productions can continue for long years; to do so, you need to form a team of fixed members including a director and writer as well as skillful animators, modelers and renders.
Because of need to much outputs about serial animations, there is less severity on animating and rendering and instead rigging and pre-production are first priorities.   

✓ Humanoid & Generic Rig
✓ Custom & Automatic Rig
✓ Body Animation
✓ Facial & Lip sync Animation
✓ Mocap Modification
✓ Lighting & Shading
✓ Arnold
✓ Maxwell
✓ Vray
✓ Redshift
What do others say about us?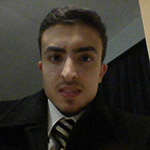 This is one of the best teams to work with. Top-quality work, very skilled team, very professional and excellent communication. Fantastic guys keep up the good work!!!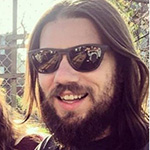 Concept art and design of main characters for our new indie game. Pixune helped us to find the style across many iterations, exploring different ideas and providing examples. In order to achieve the desired results for 2 good characters and original art style, they made more than 40 rough sketches with ideas for the characters and their interactions, more than 10 color variations, designs for props in 8 different styles, 3 iterations on sketches for the game map and a section in color for better context. We even changed visual styles completely, from fantasy-cheerful to neon-scifi. They were able to push through changing specifications and keep iterating until we found the perfect characters and style for our game. The end result is beautiful and worth the wait!
Indie Game Development Team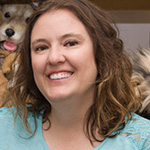 Pixune was very communicative throughout our project. They asked a lot of good questions and produced great work.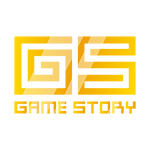 They do really good work, they really did an amazing art and even after the artist finished they weren't happy with it so they did it all over again from scratch. I really recommend Pixune and will sure come back again. (this is already the second time)
Indie Game Development Team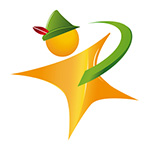 We needed some character illustrations for our website and Pixune's portfolio exactly matched. They send us a sample of the drawing and it's look very good. We send them a list with explanations and spoke about a deadline. Everything was very clear and Pixune delivered on time. With a couple modifications we ended this job and are very delighted with the images. Keep up the good work and we will ask you to make more images for the next project.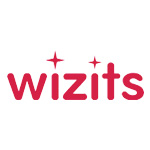 Our project of character design was completed and required high production standard in minimum time.. The results I received were in the highest standards, and the work was very professional. Highly recommended!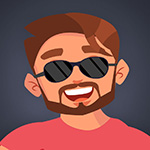 I had a great time working with Pixune on this project. The quality of the designs they provided are really excellent and done in within the time frame and budget. The best thing is that they take an actual interest on the project, and encourage you more, and they always suggest better ways to improve it and I always find myself opting for their ideas. I wish all the best for Pixune and I hope we can work together again.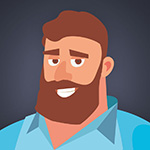 Awesome work. Great communication. Was really happy with Pixune and how great this project came out. Hit every deadline, and even when we needed to change directions a bit, they were able to still hit the deadline. We will certainly be working with Pixune again.
Great to work with. Quick turnaround and went beyond expectations. They took the time to understand my needs. Very satisfied.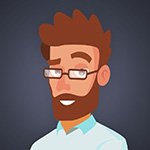 We're very happy with Pixune Group Art work for a new game we are developing , their illustrations are above expectations, we'll definitely use their services again, besides being professional in their work all the process was with an account manager which definitely made the process easier and smoother for us.
Indie Game Development Team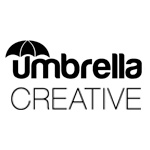 Pixune was great to work with an listened and co-operated with us to achieve a great result that the client loves.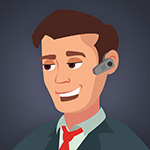 I've worked with many illustrators and I've never had such an amazing experience! The results far exceeded my expectations, communication was great, and very flexible and willing to please. I'll definitely use them again for more projects!
The cost of production and work force in our country is cheaper than most American and European ones.

We have optimized our pipeline to offer world class productions with so reasonable prices.

You can make a simple search to find out other competitors charge customers on average $10,000 to $30,000 for each one minute of a 3D animation but Pixune do it at about $5000 to $10,000. Generally, the charged price depends on your order details and even can be lower or more.     

Definitely no companies are able to offer such high quality services with fair prices so if you know a company with cheaper prices than ours, then we will tell you "Why".  


Our 3D Animation Studio has ever awarded 12 prizes from international exhibitions held in America, Europe and Asia.
Just take a look at our samples and our previous customers' opinions; undoubtedly it is the best evidence.
Definitely you love your job and are sensitive to the quality; fortunately we think so!
Sometimes clients are satisfied with the quality but we work more on the project because in Pixune, we are determined to a high level of quality that our dear clients and Pixune's brand deserve.
We are fluent in English.
Your messages will be answered within 24 hours (even at the weekends)
We will get in touch by Skype, Slack or your other favorable platform.
The account managers in Pixune 3D Animation Studio respect customers greatly and our relations are based on mutual professional, polite and friendly communications.
We won't share your information with any third-parties. Your information is safe with Pixune and we use it only to send your Free Quote.