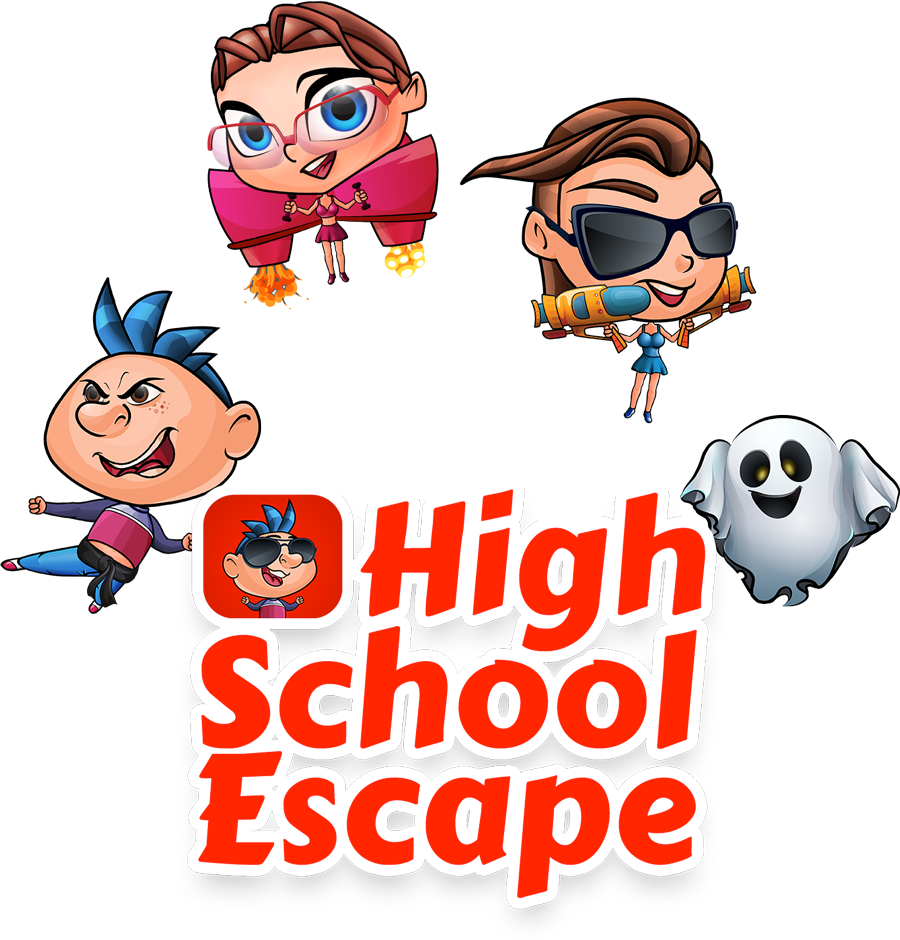 High School Escape is  reskin of Butcher Goes Vegan.
High School Escape Adventure – Sick of having exams? Don't want to be told off for not doing your homework? Teachers don't find your sense of humor funny? Do you hate school too?
Don't wait more and get away in this dangerous and non-cultural adventure! They will try and stop you with all they got!! they will have rulers, homework, angry teachers… that's not much, right?? That's why they also will try to hunt you down with ghosts, bombs and monsters to take you to detention room!!
Just keep climbing trying to chase freedom!!
THE GAME INCLUDES:
Simple single-touch control
5 cute characters: 3 Hot High School Girls & 2 Handsome High School Boys
Fantastic power ups (Karate, Boost, and Shield)
Google Play leaderboard
Eye catching graphics
And many more features!
You won't be able to stop playing this hilarious and addictive game!
Jump to the top, compete with your classmates and don't forget to share it!
All this completely free, so you should at least try it.
We hope all our players have a great time playing it, please rate and thanks a lot for playing High School Break Adventure!