Is game weapon design just an inconvenience in the game development process? Just a small step that has to be taken so that we can get to awesome stuff like character design and level design?
Is game weapon design just an inconvenience in the game development process? Just a small step that has to be taken so that we can get to awesome stuff like character design and level design?
hdwjhhfjdkugfhekrkj

jngjygyj
jdh
gdfgfhfh
Of course not!
Generally speaking, game asset design and game prop design are as integral and crucial to storytelling as any other element in the game. Many people even make a living just out of game weapon design.
Game is a superconscious medium of storytelling. Just like animation, there isn't anything accidental in a game. Every single small thing has a purpose.
But, at the same time, gaming is a very unconscious experience too. Game art speaks to the player's mind without them even noticing it.
So how does a weapon speak to a gamer? Why do you like some swords and axes and riffles in your favorite games so much and don't like the others as much?
Is game weapon design just an inconvenience in the game development process? Just a small step that has to be taken so that we can get to awesome stuff like character design and level design?
A case study in weapon design
Before we start, let's consider an example: If you are a "God of War" fan like me and you've played the latest game, then you surely must remember the cut scene where Kratos finds "the blades of chaos" again.
The story delivers its harshest emotional punch to the nostalgic gamer in this scene. It's the only moment when I was nearly in tears whilst playing the game.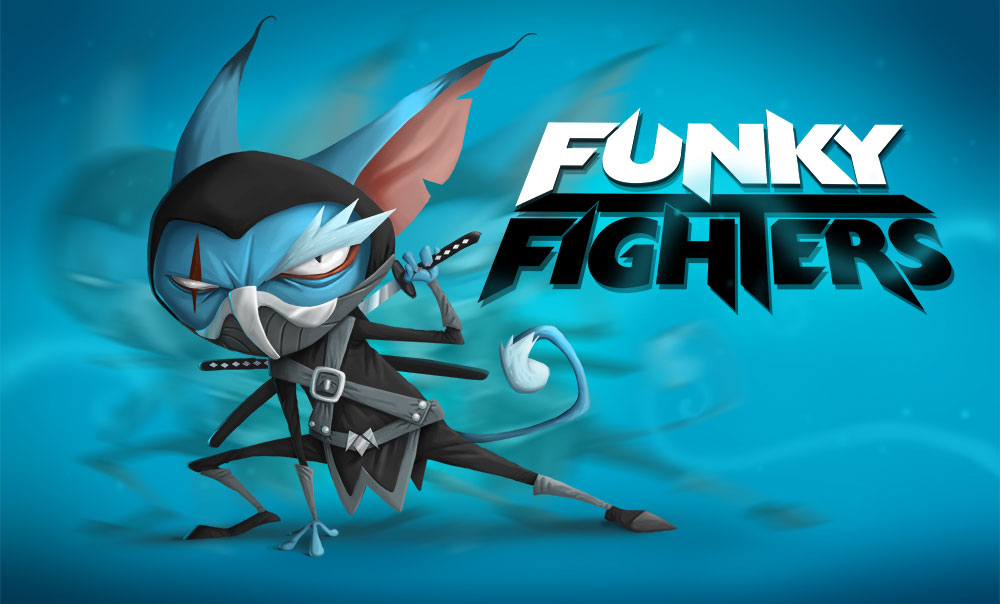 I was amazed and baffled, seeing myself having this much of an emotional connection to a MacGuffin, a lifeless object that can't speak or interact with other characters in any way.
At first, I thought it would be rather easy to attribute this emotional connection just to the nostalgia. Those blades were two of my oldest friends. It's no wonder why the trophy you get in the game right after acquiring the blades is called "hello old friend". There is a certain history behind wielding these weapons.
But soon after, when I started using them and I felt the sheer power in throwing those hellish things to my enemies, I noticed that there must be more to this than meets the eyes.
The developers and concept designers at Santa Monica studios had worked hard so they can get to this grand effect. The game weapon design of God of war, like many other aspects of that game, enjoys a superb level of attention to details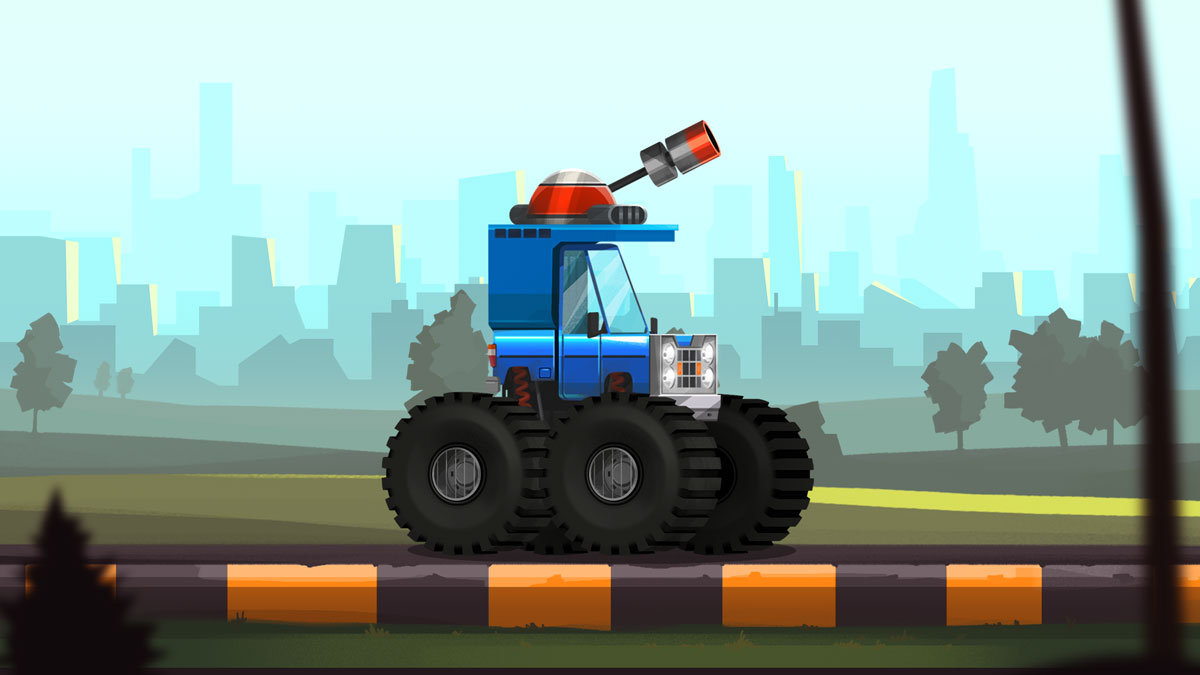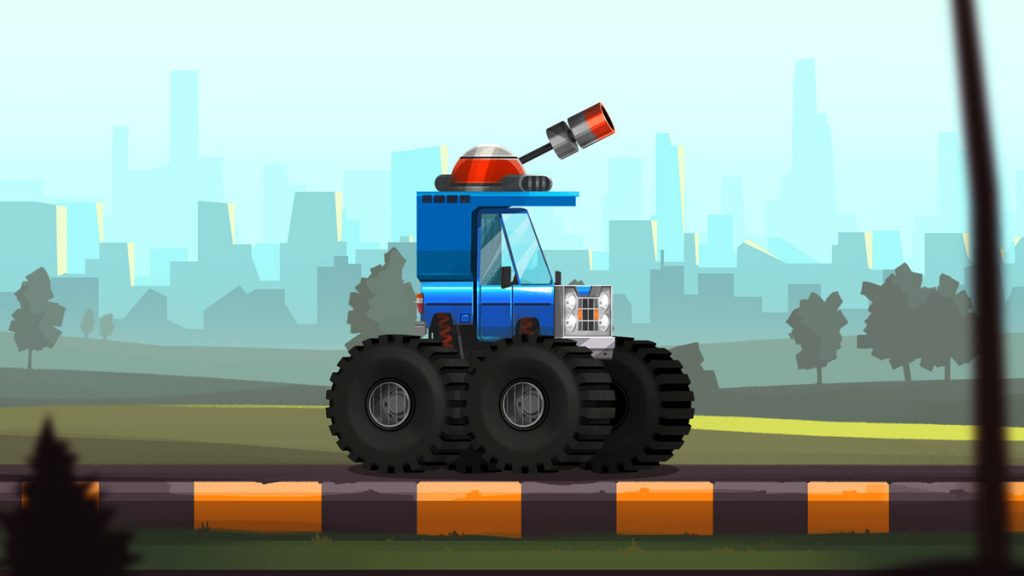 2. Paying attention to the psychology
It's not just about world-building, though. The weapon can tell many things about the characters too. Consider the ax example:
If the handle of an ax has a piece of cloth around it, it paints a more logical and forward-thinking warrior in mind.
If, however, the handle has lots of thorns and rough edges, it would suggest a more barbaric or badass ax master.
If the ax is new and shiny, then perhaps it has a young or inexperienced bearer.
On the other hand, if it's old and used and has broken shards of metal on its blade, it would suggest an older warrior.
An ax that is used for hunting is very different from an imperial or elite ax that is used for killing peasants.
Little details that don't necessarily come from the cultural subtext of the world, but rather the mind space of the characters, have unconscious psychological effects on gamers. They shape the way the players will view the characters and interact with the weapon in gameplay.

4. Using the shape language
The way the lines and curves are drawn for designing a weapon is like a hidden code. The general anatomy and shape of the weapon speak to us in a unique language.
Consider this: if the weapon is supposed to be a modern model, and it isn't set in a fantasy setting, then the designer needs to try using lots of straight lines.
Why? You might ask. Well…because these kinds of weapons are supposed to be machine-made and manufactured in factories and therefore can't afford to have too many human-made touches.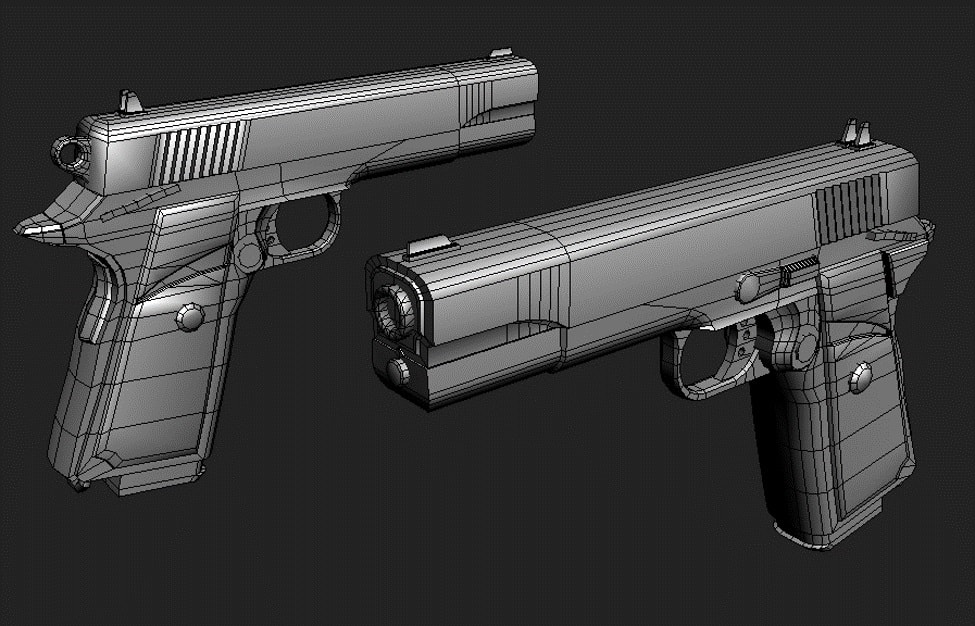 But even If it's a sword and it's meant to belong to an imperial soldier kind, the artist should imagine an assembly line of sort for producing these, because…well, it's imperial for God's sake. They can't forge these things the way a blacksmith does it. They have to be produced in huge numbers.
The shape language of the design translates many unspoken things about the weapon into images. The shape and the geometry communicate the thought process of the designer and hence, that's where the artist is expressing himself.
It's often said that:
A single image speaks more than a thousand words.
That's certainly true about the shape language of weapons in games. No matter how much lore and explanation the developers write about the weapon, it always comes back to those curves and lines and the way they connect. That's how the gamer remembers the weapon.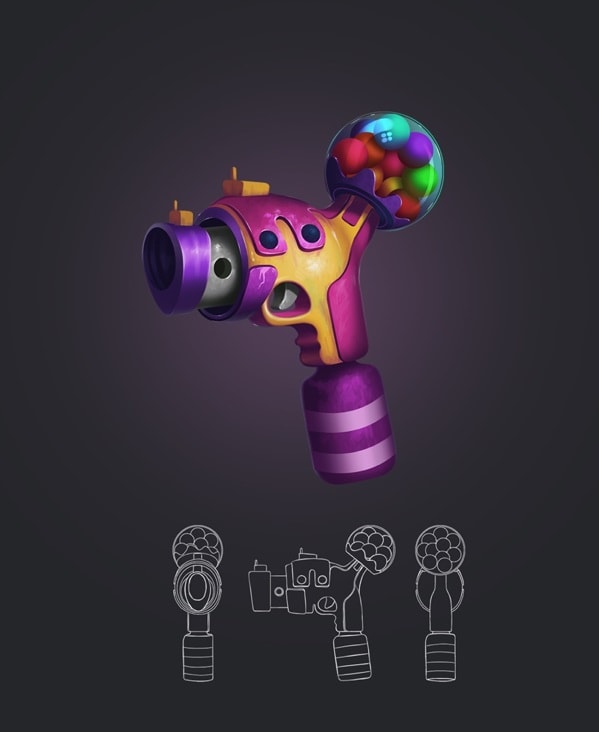 Conclusion
In conclusion, the important things to consider in "game weapon design" are:
The designer should start with the story.
They should consider the history, practical use and the psychological effects of the weapon on the player's mind.
They should think about the shape language used in the design and treat the object as a living thing.
They should Design every possible aspect of it from various angles in silhouette and maintain the balance between their artistic expressions and the reality of the design and its requirements.
Of course, there is not enough space in this short article to discuss the specific tricks that could be useful for different purposes, but after all, these tricks can be learned from experience and trial and error. What's important is the philosophy behind the design which was, to some extent, discussed in this brief text, and we hope it was useful to you.
But before you leave, ask yourself: why indeed were the blades of chaos so freaking awesome in God of War? How did they employ these points to make them so effective and hard-hitting? And what other tricks do you think we've missed that should've been mentioned? Feel free to comment below and share your thoughts with us.