Your game has a face. No, I'm not talking about your uber-cool protagonist's lady killer, I'm talking about what players literally see the most in your game; Its' environment. In this article, you will find out about the most common challenges developers face in-game environment design.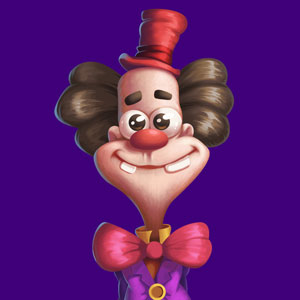 Every game studio has its own approach to game design & development process, but the challenges and obstacles they have to overcome are pretty much the same. One of the most demanding and rewarding aspects is defining a visual identity (style) for your game-to-be; a complicated undertaking that is done through collaboration between the game's creative and art director.

Considering that the game's visual identity is mostly reflected in a game's environment, the importance of designing a functional and unique environment is paramount. Note that in this article, the term "game's art" often points to "game's environment art".

This article attempts to present its content in chronological order according to various stages of game development, but any of the 10 issues can serve as a stand-alone tip for anyone interested in the topic of game environment design.


1. Creating an efficient link between the narrative designer and art director
As mentioned before, every game studio has its own way of approaching game development, including their own unique organizational charts, so before diving into what makes a good game environment, we need to establish and define two roles in any studio that have the most impact on the game's "looks". So, you can take the jobs' description (not the title) and apply it to the person in your team that basically does the same.


Art director:

One role all game developers agree on is that someone should be responsible for the final aesthetics of the game and that someone is the art director. He/she has to work closely with art teams and senior staff to ensure the quality of the game's aesthetics. The art director has to be involved from the concept stage of development to provide input on the relation between the game's scope and budget and create a roadmap for the art development of the project.
creative designer:
The word "creative designer" and "narrative designer" are sometimes used interchangeably, however, to do so is to risk reinforcing the wrong assumption that many game producers have about two very different jobs. A "Creative Designer" is essentially the game's senior game designer. He/she comes up with the general rough concept of the game and its overall development direction and makes the pitch for producers to get the green light for production. After that, his/her job will mostly be about managing
zvcdnfygg