Game art companies are available all around the world to help you level up your games or bring your ideas to vision. Video game industries are quickly growing and ever-evolving, calling for a high level of creativity, skill, and innovation. Game art is an extremely important part of game production. Finding a reliable game art company for game ideas is challenging because the process is complex, requiring time, knowledge, and attention.
In this blog, we will find out the process of finding and choosing the best game art company, the benefits of outsourcing, and the challenges. In addition, the main section is our complete list of top game art companies.
How to Find the Best Game Art Company?
There are several ways to find a game art company that can meet your needs.
These days search engines like Google or Bing are the easiest ways to search for whatever you are looking for. They simplify finding a list of outsoucing game companies specializing in game art by typing its keywords.
Participating in different conferences and expos of game development is one of the best ways to network or meet outsourcing game studios. During these events, game art agencies showcase their work and ideas.
Your colleagues, friends, and game developers can be the best source of information for you. You can ask them about the best game outsourcing companies they have worked with. They can also share their good or bad experiences and recommendations.
International Game Developers Association (IGDA) or other Industry organizations can help you to find the best agency. Directors have a list of recommended game art companies; you can contact them for more information.
Social media platforms are increasingly growing up, like Linkedin, Twitter, Facebook, Artstation, and Behance; you can search for every quality or price that you want for your game art. Game development groups are also available where companies may advertise their services.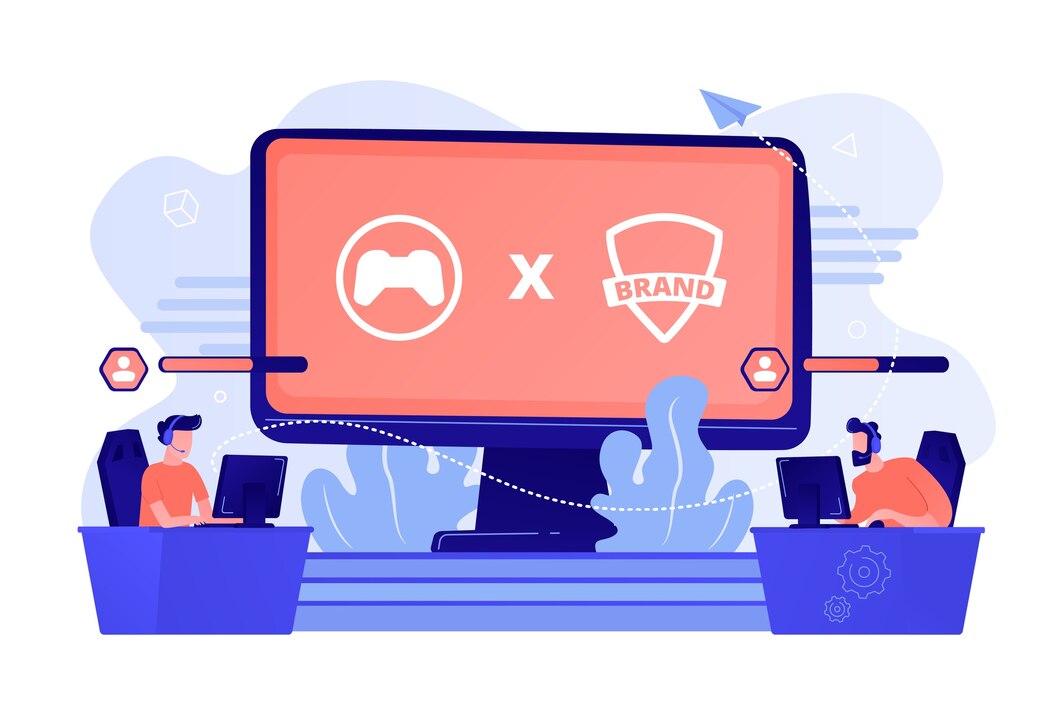 The Best Game Art Companies
Fortunately, you don't need to go through the above items. We have prepared a complete and helpful list of the best game art outsourcing companies providing the best game art trends; look no further than here.

Pixune Studios is a full-service game art studio committed to providing the best possible 2D and 3D Animation, Game Art, and NFT Art services. Their portfolio of game art assets, including characters, environments, props, UI, Weapons, Vehicles, and animations, demonstrate their top quality in any art style for various platforms, from mobile to console.
You can browse through Pixune Studios' website to see the wide range of services (character/environment design, concept art, 3D modeling, animation, etc.), approximate design timetable, Pricing, step-by-step production pipeline, and client success stories.
Providing value to their clients beyond their stunning game art services and after-sale services is their key success factor.

Room 8 Studio is a game development and art outsourcing company. Their art production capability can be seen in their portfolio. The company offers both outsourcing game development and art services. This studio's wonderful portfolio highlights its experience in several game genres.

Keywords Studios is a global and publicly traded game services company providing game development, art production, audio, and localization services. They can cover the entire game development process through their services, from game design to post-launch support.

Kevuru Studios offers various game services, including game development, art, animation, and design. One of their most important strengths is their ability to create visually perfect and colorful game art. Kevuru's knowledge and expertise in game development are obvious in their portfolio of world-shaking games and even blog posts.

3D-Ace Studio is a game art outsourcing company providing publishers and game developers with unique art and animation assets. Their latest projects showcase their capabilities in creating 2D and 3D game art assets, from characters, environments, to animations. In addition to game art services, 3D-Ace Studio also offers 3D modeling, architectural visualization, and product visualization.

Walla Walla Studio is a game art agency that puts focus on creating original and engaging game experiences. They provide animated videos, VFX, game art, and game development. Their experience and expertise have committed them to providing high-quality services.

Whimsy Games' team of experienced game developers and designers provides game art, development, design, marketing, monetization, and analytics services. This game art outsourcing company is able to create traditional 2D or 3D games to Web3 ones.

StarLoop is a game outsourcing company providing publishers with unique game art and development services from design to testing. Their game art services cover game VFX, game art solutions, game video ads, and 2D/3D animations. They are a gaming and entertainment group committed to creating high-quality art.

Pingle Studio provides game testing, co-development, full-cycle development, porting, animation, and art. Pingle game art outsourcing company covers concept art, character/environment design, UI/UX design, 3D animations, and VFX services.

Ejaw Studio is a game & app development and art company. As a game art company, they cover concept art, 2D/3D game art, casual game art, animation, and VFX services. EJaw Studio develops native mobile games & apps as well as cross-platform with flexibility and willingness.
How to Choose the Best Game Art Company?
When it comes to outsourcing game art, try to narrow down your choices and consider several items. So many options are available, and making a decision is overwhelming. Here are some tips that can help you make the right decision.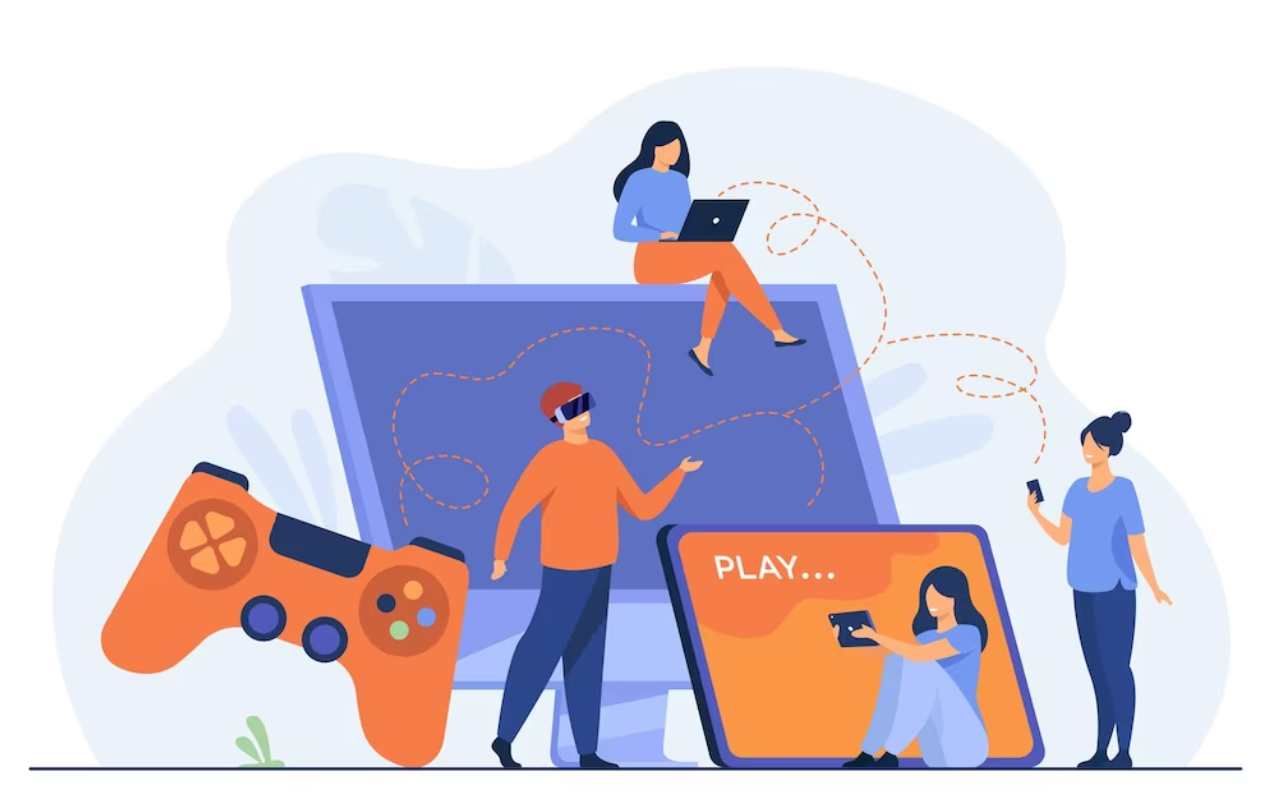 Examine the Studio's Portfolio
Nothing tells better what they are capable of than their past works and portfolio. So check their portfolios to have a better understanding of their quality and level.
Look for Experience in Your Genre
Look no further than their experience and projects, especially those categorized in your project genre and your desired game art style.
Check Out Its Online Reviews
The most honest on-hand thing you can find in any game outsourcing studio is its online reviews (like clutch). Check what their previous clients say and think about them. 
Evaluate the Communication Style
Evaluate them from that first contact and impression. Make sure that they won't postpone your project or act respectfully. How they communicate can directly affect the result and your satisfaction.
Look for Time and Budget Compatibility
No matter if you find a high-rated game outsourcing studio with extraordinary quality, their time and budget must be compatible with you.
Ask about Their Gaming Expertise
Gamer artists know the common sense, trends, usuals, and unusual of the game world and can apply them to your art without needing you to explain the obvious and basic stuff. It would be too easy to work with those who are gamer than just familiar with the game.
Examine Their Technical Knowledge
Designing game art is deeply tied to technical matters, especially when it comes to 3D games. Ensure that your chosen game art company has enough knowledge of technical limitations and specifications.
Do You Need Game Art Services?
Are you ready to take your game to the next level with top-quality, captivating visuals with quick turnaround times? We've got you covered! Don't settle for less than the best – Contact us today to help you keep your players coming back for more with superb game art.
Do You Need Game Art Services?
Are you ready to take your game to the next level with top-quality, captivating visuals with quick turnaround times? We've got you covered! Don't settle for less than the best – Contact us today to help you keep your players coming back for more with superb game art.
Benefits of Game Art Outsourcing
Collaborating with a game art outsourcing can be more cost-effective than hiring an in-house team. Based on location and quality, different game art agencies offer several price ranges; lower labor costs can result in significant cost savings.
Access to Specialized Talent
Game developers are allowed to have access to experts and talents while working with an art outsourcing studio. In some situations, you may have no chance to work with some specialized artists in-house; outsourcing will come in handy here.
One of the most important features of game art outsourcing companies is their flexibility and scalability. Game art agencies offer a wide range of services to different artists with different skills. There is little chance of finding an artist specializing in several skills.
The hiring and managing process for each part of the project is so time-consuming, but an outsourcing studio can lead to faster turnaround times. This benefit is the most important for those who work on tight deadlines.
Focus on Core Competencies
When you outsource your game art, you will concentrate better on core competencies like game design and programming rather than spending time on art design. Rest your mind and outsource your game art.
A game art agency delivers high-quality art with minimal risk due to their experience and true form of delegation. Mitigate the risks of hiring and training an in-house art team while working with an outsourcing company.
Challenges and Solutions of Game Art Outsourcing
Language and cultural differences or time zone disparities might hinder you. In order to ramp down it, we suggest you work with a flexible team with experience in working with different countries with a positive rate of communication.
Security Concerns and Property Protection
There are some security risks while collaborating with a third-party company. Make sure to have a clear contract for the ownership of art and any licensing rights. Ask for establishing secure communication channels to protect your data.
How Can Pixune Game Art Studio Help You?
As you can see, there are several game art companies that offer a wide range of game art services. We have told you how to choose the best one that meets your needs. Pixune Studios has experience in more than 50 successful game art projects and knows all ups and downs of the game art design and the best game engines.
Gamer artists at Pixune Studios follow the game art principles like visual clarity, user satisfaction, shape language, color theory, etc. Due to their frequent updates, you can share your comments, apply any changes to the assets, and ensure they are on the right track.
You can also experience a successful delegation with them while having punctuality, share-screen sessions, and an available account manager who is always ready to jump into a meeting.