3D Character Modeling & Design Services
Whether you need awe-inspiring creatures, robots, or lifelike humans, our 3D Character Modeling Company can provide you with game, animation, photorealistic, and stylized character modeling.
3D Character Modeling Services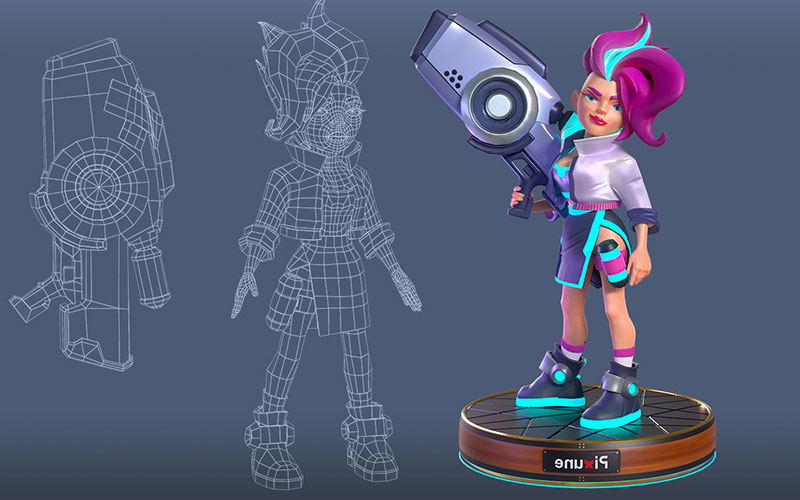 3D Game Character Modeling
Modeling 3D characters' bodies, facial features, clothing, and accessories for games needs great attention to topology, proportions, anatomy, and aesthetic appeal. 
The characters that our 3D game art studio designs not only look stunning through the knowledge of character anatomy, design principles, psychology of shapes, and color theory but also run smoothly within your game.
For example, Rayman is a unique and cute character in the gaming world. Removing some parts of this character's anatomy has made it different from the rest.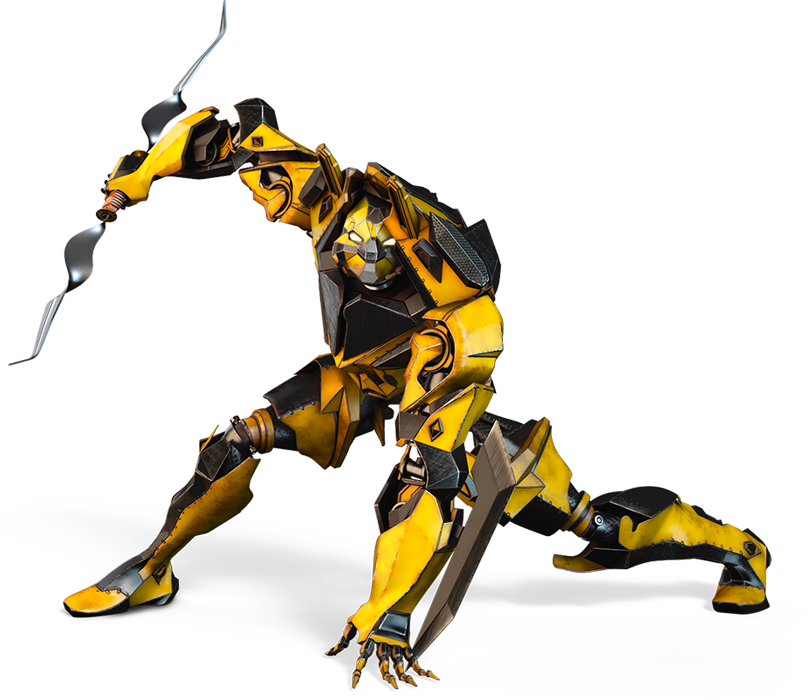 3D Character Modeling CONSULTATION
The Quality of Our 3D Character Models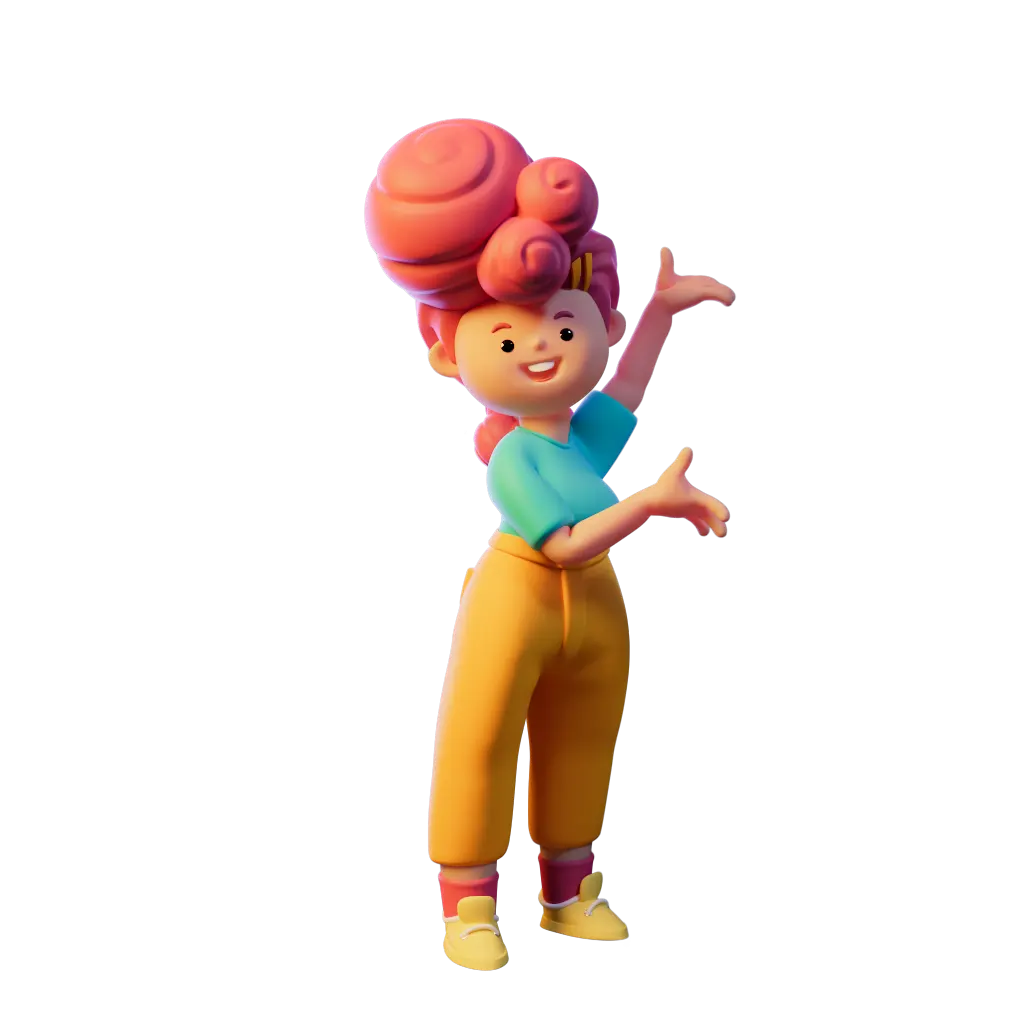 For our character models' texturing, we use Physically Based Rendering (PBR) techniques to create realistic and appealing characters. This method guarantees that materials reflect light in the right way, providing highly realistic and engaging visuals.
Our skilled modelers examine the topology of our character models. To enable smooth deformations and effective rigging, we make sure the geometry is clear and optimized. This optimization ensures smooth integration into your projects by achieving the ideal balance between visual fidelity and performance.
We model your 3D characters' major forms to be ready for rigging with clean topology, low poly count, no holes in the model, edge loops around joints, minimized triangles, and ready normal maps. We can also provide you with a rigged character that can move easily and logically.
We deliver you 3D game-ready characters in that their textures are optimized, the number of polygons is reduced, and the rig is ready for animation. All in all, the assets are ready for real-time rendering by employing a low-poly approach and considering LODs for the highest performance and excellent visual quality for your game engine.
3D Character Modeling Software We Use
We use different modeling software, including Maya, Blender, 3Ds Max, ZBrush, Marvelous Designer, Substance Designer, Substance Painter, and Cinema 4D.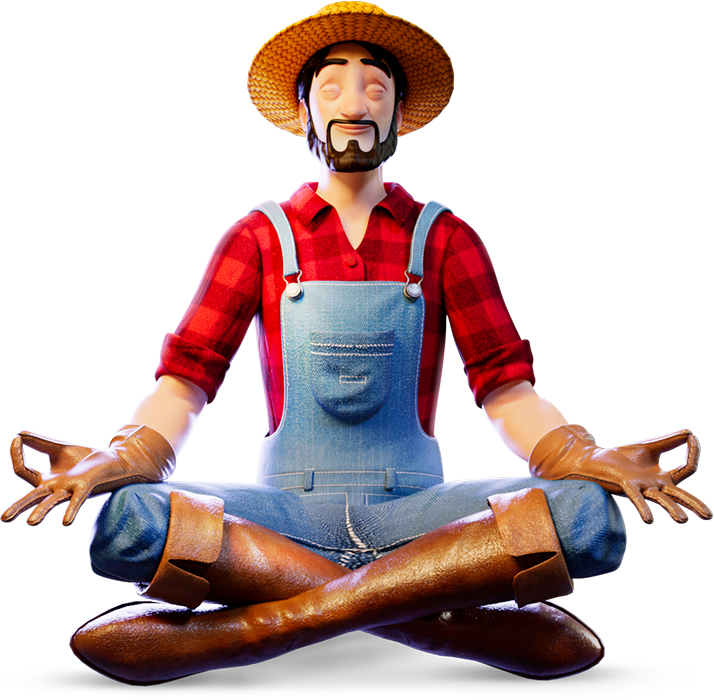 Eye-Catching 3D Characters for MAXIMUM Impression
Pixune's 3D Character Modeling Pipeline
1. Understanding Your Needs
First, we must completely comprehend your needs and plan the path by your criteria and factors. We are committed to understanding your unique 3D character modeling requirements, aspirations, polygon numbers, LODs, etc.
2. Concept Art
After getting to know what you want for your project, our artists start to draw multiple sketches for characters. You can give feedback and edit those sketches so the process fits your liking. After choosing the final sketches, they will be painted (based on your selected color key) with additional detail and texture.
3. Model Sheet
Here, we show the character or object from multiple angles, with specific details and measurements. These model sheets are created to be our 3D modeling references and ensure you that the result can perfectly translate the 2D concept into the 3D design.
4. 3D Modeling
The characters chosen in the previous steps get 3D treatments. We will transform your 2D concept into a character in the three-dimensional world. We create characters that are ready for rig and animation. For games, we employ a low-poly approach and consider LODs to balance the visual appeal and performance optimization.
5. Retopology and Optimization
We deliver perfect performance for games without compromising visual quality by creating a clean and efficient topology, reducing unnecessary polygons, and optimizing the geometry.
6. 3D Texturing
Now, it's time to apply 2D textures onto the surfaces of 3D models in order to add detail, color, and surface characteristics like roughness, glossiness, and bumpiness and enhance their visual appeal. These textures are optimized and compressed to experience better performance.
Why Our 3D Character Design Services?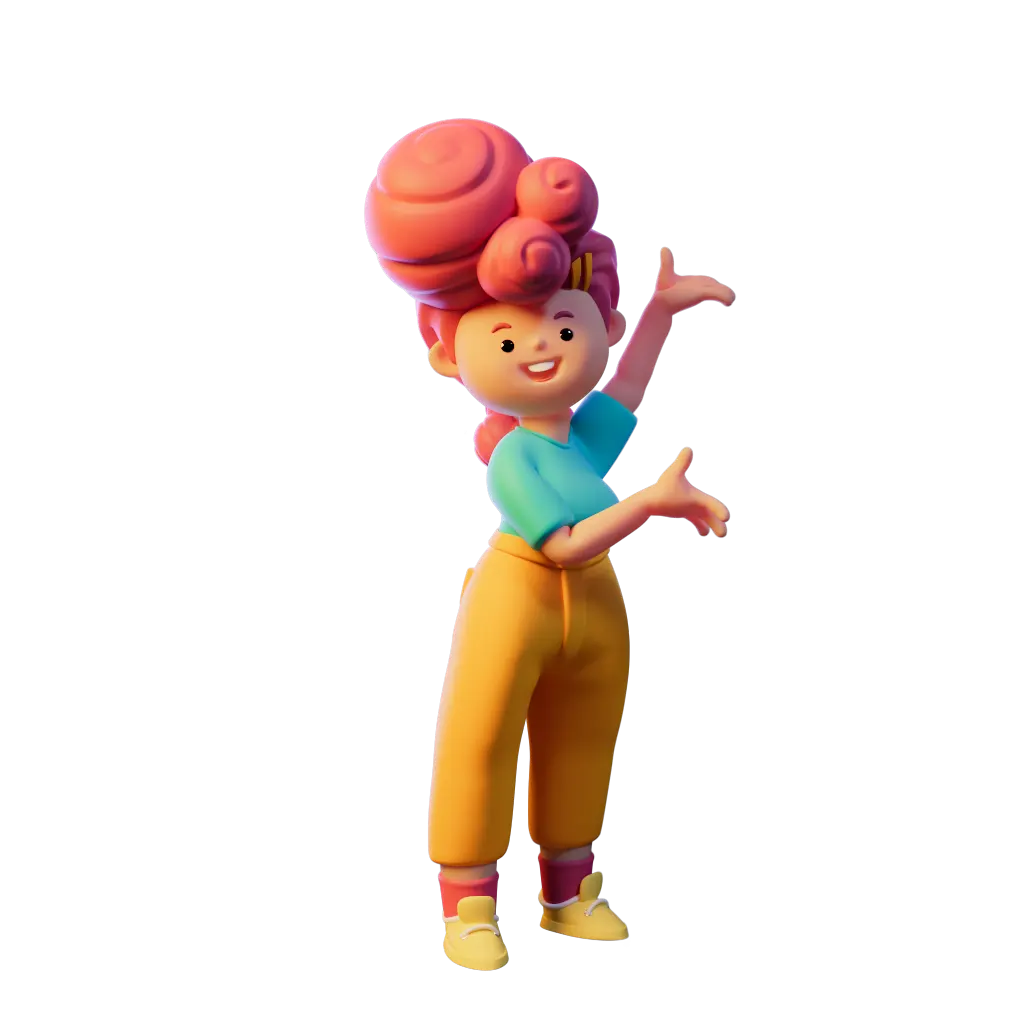 We are perfectionists by nature and can't even deliver a bad 3D modeling even if asked to! An ugly 3D character modeling annoys our brains more than you 😀
Several times, a client was happy with a piece of art, but we were not, so we designed it again from scratch at our own expense.
Your 3D and 2D characters will be like two peas in a pod. We ensure that every aspect of your character is completely captured in the transition to 3D with our expert knowledge in character design, anatomy, and digital sculpting. Your 2D character will flourish in the world of 3D.
We welcome changes and criticism, and we are as flexible as possible when it comes to implementing revisions. However, as professionals, we will express our opinions and provide our advice. Ultimately, the decision-making lies with you.
You may have experienced situations where delegating a project has resulted in both time and cost wastage, with a failed outcome. That's not the case here. We will take full responsibility to ensure that the desired outcome is achieved once and for all.
Pixune Studios is one of our best partners. We started with a very simple animation of 10 seconds and were immediately shocked by its quality. The team at Pixune Studios is composed of real artists who provide very creative content. We tried to find many 3D artists on Upwork but stopped looking when we found Pixune. We ended up signing a long-term contract with them. The amazing quality, team, and very easy to work with
Paul Saada
Homa Games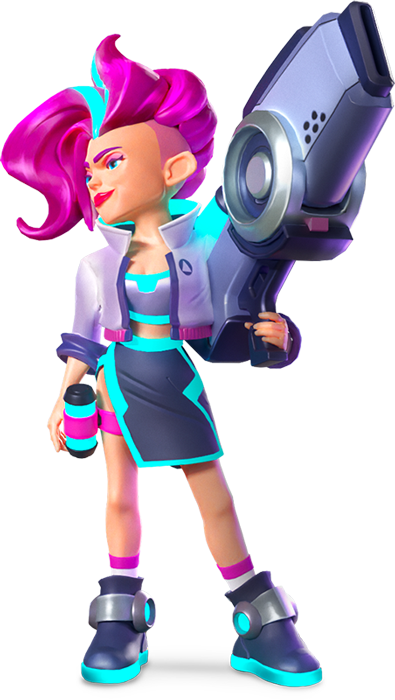 Get A Quote On Your Project TODAY
3D character modeling services prices can be found anywhere from $500 for a simple stylized 3D character modeling to $5,000 or more for a photorealistic 3D character. The cost of 3D character modeling can vary greatly depending on a number of factors, including art style, number and complexity of characters, technical specifications, and time.
You can contact us right now to receive a price estimation of your 3D character model today.
3D character modeling usually takes about 3 days for a simple stylized character and 20 to 25 days for a photorealistic character. Multiple factors can affect this time span, such as art style, number, the complexity of characters, quality, budget, etc.
You can contact us right now to get a time estimation for your 3D character modeling project today.
There are 4 logical reasons for you to consider outsourcing your 3D character modeling:
Saving Money and Time: If you want to create your own 3D character modeling, you are going to need several 2D and 3D artists, such as concept artists, modelers, riggers, texture artists, art directors, etc. You should know the hassle of the hiring process and all the horrendous amount of time and money you are going to need for that. 3D character design studios already have all those resources at their fingertips and can make your 3D character modeling services faster and cheaper.
Creativity: Have you ever considered that you can outsource creativity, too? There is no need for you to do everything by yourself. Even Apple went after Hovey-Kelley and used their fledgling design firm when they wanted to invent the first computer mouse. Creativity is one of the 3D character modeling company's strong suits, and our artists have nourished their minds; by hiring us, you also hire creativity as well.
Quality: Practice makes perfect! A 3D character modeling company has made numerous 3D character modelings and is constantly updating its knowledge of the corresponding industry. They keep up with the trends, watch state-of-the-art 3D character designs, use cutting-edge tools, and can make the highest-quality character designs, which might cost you and your team more time and budget.
Scalability: If you want to model many characters, you should grow your team, too. That is no concerning matter for a 3D character modeling company because they already have enough artists. Even if they don't have enough artists right away, they have connections and know artists who can hire right away, so they can produce any 3D character modeling you are going to need.
There are some criteria for picking the best 3D character modeling agency for your projects:
Portfolio: A 3D character modeling company's expertise is showcased via its 3D character modeling portfolio, and nothing tells better what they are capable of than its past works.
Reviews: Read their reviews online and see what their past clients think of them. The most honest on-hand thing you can find in any 3D character modeling company is its online reviews.
Communication: First impressions matter – especially when it comes to communication. If they're slow to respond or just plain rude from the get-go, imagine how it'll be once they have your money! Trust your gut and work with people who make you feel good.
Time and Budget Compatibility: After all, you might find the best 3D character modeling company in the world, but your time schedule and/or money budget do not meet their demands. Find a 3D character design studio that meets all the previous characteristics as well as your budget and schedule. Even if you need animation, a 3D character modeling studio will provide you with experienced animators.
Yes, we will optimize your character's performance by keeping the polygon count as low as possible and optimizing the textures according to your polygon budget and technical requirements. We can also deliver your 3D models to your game engine.
Yes, Pixune Studios is also a 3ِِِD character animation studio providing various animation services, and 3D character animation is one of our areas of expertise. You can check our character animation page to see our magic.