Music Video Production Company for Flawless Results
Our animated music video services authentically capture your essence as an artist. Let us amplify your music through the power of character-driven storytelling, stylistic motions, and abstract artistic animation.
Why Animated Music Videos?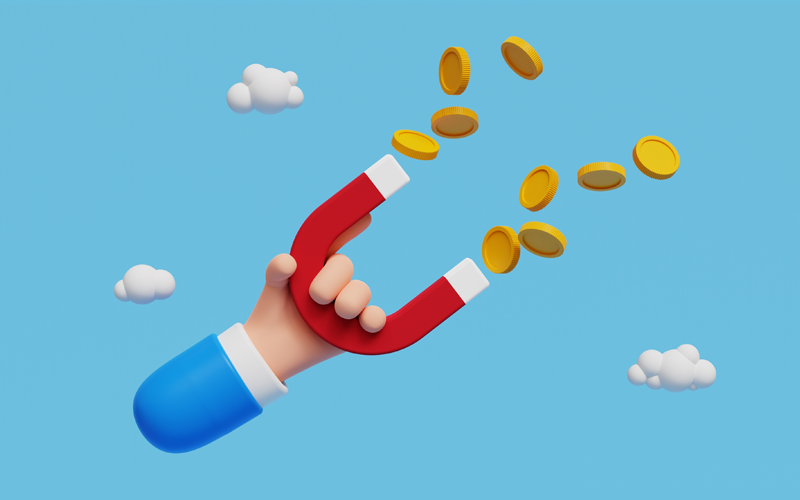 Contrary to what you think, animated music video services maximize your reach while minimizing costs. Live-action videos require more people behind the scenes, which results in more expenses. Animation music videos are new to the eyes and have the ability to bring you more popularity, more fan base, more views, more attention, and more success. This can bring a wider audience on a surreal journey without breaking the bank.
Here is the proof of my words:
"From The D 2 The LBC" animated music video has over 85M views on Youtube.
Lil Wayne can show us this power with around 55M views of animated music videos on his Youtube channel. 
Lil Dicky has 240M views just for one of his animated music videos on Youtube.
Pixune's Animated Music Video Sample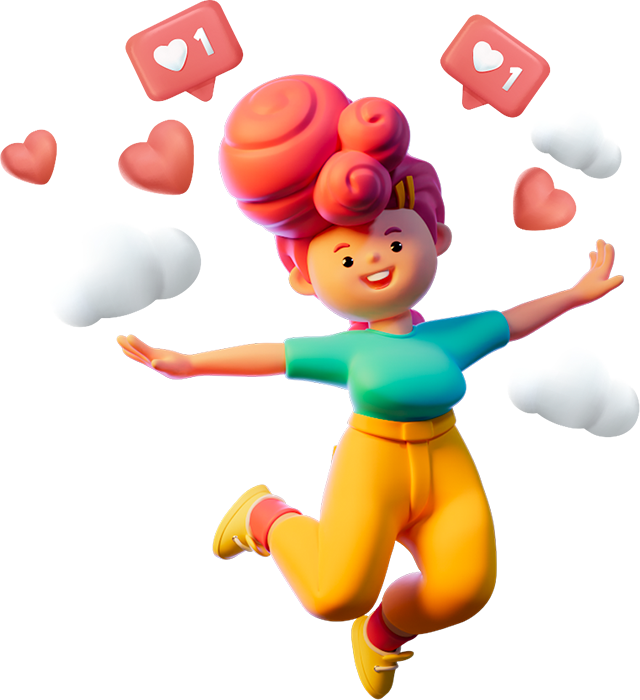 Increase Your FAN BASE Through an Animation Music Video
Our Animated Music Video Production Pipeline
We'll update you at every step to receive your comments and apply them to your music video animation production in order to assure you that we are on the right track.
1. Identifying Your Needs
First, we must completely comprehend your needs and plan the path by your criteria and factors. We are dedicated to understanding your project needs, audiences, goals, core emotions, and themes of your songs.
2. Script
Our copywriters master the screenplay writing, so they can craft awesome scripts for you that connect with the theme of your music, but If you have your own script ready, we will transform it in the best way.
3. Storyboard
Storyboarding is where we create a static and unmoving vision of the script. We cover the script with captions describing the story outline, including the camera staging, character poses, and event scenes.
4. Animatic
Here, we show you the dynamic version of the storyboard, including scratch vocals, music, and the timeline of each shot, in order to show the scene and movement with better details. Before starting to create the animation, we will get your approval on the animatic.
5. Art Design
A good vision forms the rest of the animated music video around it. We will create all the assets, from characters and environments to props, whether 2D or 3D. Our art design pipeline includes concept art, modeling, rigging, texturing, etc. After your approval of these art designs, they will be animated.
6. Animating
This step allows you to communicate your ideas sharply. The animators create the movements, position, rotating, and even scaling to mimic different poses to give the animation the feel of motion. And before the final rendering, you will get a previz to see what the result will be.
7. Final Result
In the last step, to get the final assembled scenes, they will be rendered separately into layers. Here, a series of pixel-based frames is generated, and your animated corporate video production is complete.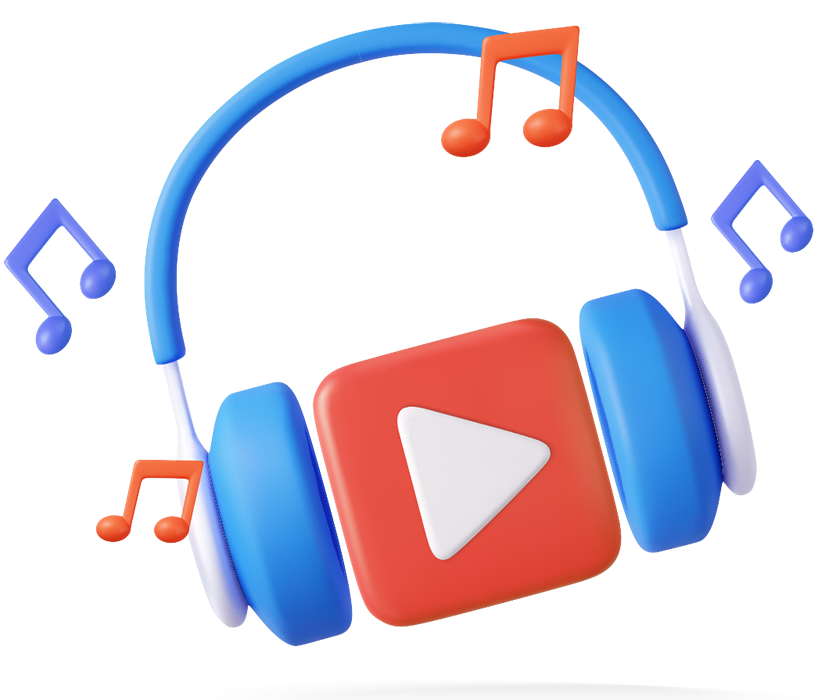 Let's HANDCRAFT an Animated Music Video!
Why Our Music Video Animation Services?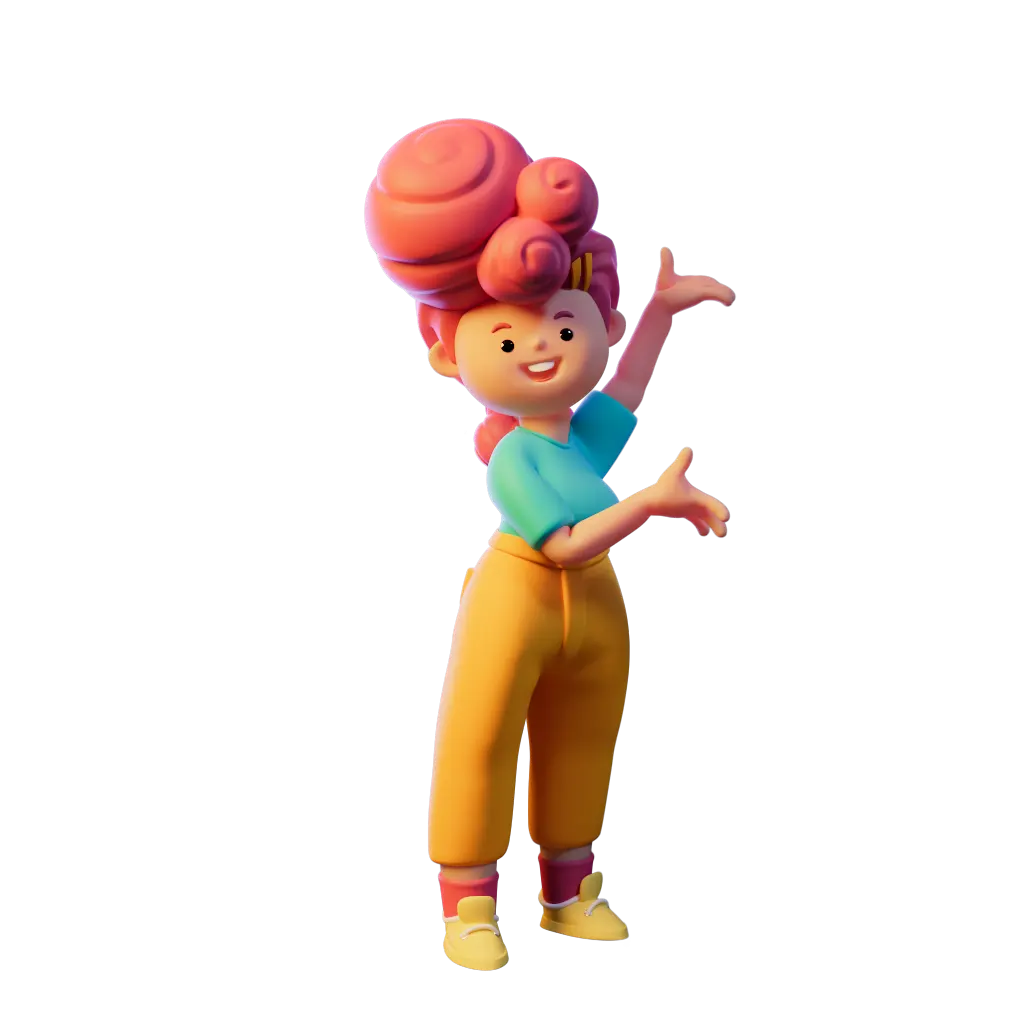 We are perfectionists by nature and can't even deliver a bad animated music video even if asked to! An ugly art annoys our brains more than you 😀 Several times, a client was happy with a piece of art, but we were not, so we designed it again from scratch at our own expense.
We offer more than just an animated music video. Animation allows music videos to realize visuals never before seen by fans. What you truly desire is impact: more fan base, more views, more clicks, more likes, and increased revenue. And that's exactly what we provide. We know how to deliver results beyond your expectations and drop your fans into gripping adventures synced to your songs.
Our goal is to craft an animation music video that truly resonates with the spirit of your artistry, and our focus is on highlighting the essence of you as an artist in a fresh yet faithful way. We prioritize getting to know you and what drives your creativity, so we can produce unique visuals that align with your true passions and perspectives. What we create can complement and support your unique musical identity and personality.
You will be constantly updated to share your comments, apply any changes to the music video animation, and ensure we are on the right track. An exclusive account manager will be allotted to your project, who will manage our communications. They respond to messages quickly, are always available, on-call, and ready to jump on a meeting with you, even on weekends.
You may have experienced situations where delegating a project has resulted in both time and cost wastage, with a failed outcome. That's not the case here. We will take full responsibility to ensure that the desired outcome is achieved once and for all.
Pixune Studios was hired to create a two minute animated music video to accompany a new song from Canadian recording artist EVETA. After contacting many animation studios in Canada and in the US, it became apparent to us that a 'high quality', 'world class' animated music video could not be produced for the budget that we had in mind. Poland based Pixune Studios was the only company that could produce what we wanted within the necessary budget. Furthermore, the Pixune team was easy to reach and communicate with. Given the complexities of operating during a worldwide pandemic, our project did incur a bit of a delay but in the end, the quality of the product delivered was BEYOND OUR EXPECTATIONS. I would highly recommend Pixune as a 'go to' animation studio for the music industry.
Watch Video
Robert Apostolatos
Eveta Music Entertainment LLC
Pixune Studios is one of our best partners. We started with a very simple animation of 10 seconds and were immediately shocked by its quality. The team at Pixune Studios is composed of real artists who provide very creative content. We tried to find many 3D artists on Upwork but stopped looking when we found Pixune. We ended up signing a long-term contract with them. The amazing quality, team, and very easy to work with
Paul Saada
Homa Games
Design quality and animation work was very good for character briefs and every feedback was taken in consideration. As a result, high quality design was received within a defined time frame, Pixune was very responsive in terms of delivering our needs. They have taken everything in consideration to reflect our needs, and delivered successful project In a defined timeframe. They are very customer-oriented and try to help your activities as much as possible. Instead of taking money and run, they are like teammates for us.
Watch Video
Naip Ünal
No Surrender
During the first meeting with Mohammad, I learned a lot about YouTube marketing and the process of creating 3D animation. Although their price was higher than my budget, I decided to collaborate with them because of their quality and communication. I really enjoyed working with Pixune Studios because they were always in touch and ready for meetings and revisions. Since the quality is their first priority, even though I was satisfied with the design of the main character of my YouTube animation, they designed it again from scratch at their own expense to make a memorable mascot for my animation. And finally, the result was much better than my expectations, so that we are planning the next project with them.
Amit Seyani
Zoomo
I am blown away by the work of Pixune Studios. I really didn't know how I would be able to replicate my daughter's drawing, but Pixune Lak assured me that they could make Laci become a reality. I have had a ton of experiences when it comes to creative art designs, and they didn't turn out well. So, I was even more uneasy when he handed me off to Reza to handle my design. However, Reza and the entire design team was just as supportive and patient with me throughout the entire process, even when I made additional changes. Pixune Studios maintained its integrity by fulfilling the job as agreed and exceeded my expectations. This is only the beginning. Thank you again.
Nikiel D Winston
Healthy Life Sports Camp
Pixune Studios went above and beyond to ensure that the 3D animation required for my project was completed by the deadline and within the budget that was allotted. I truly appreciated their hard work and dedication to their clients– often working very late into their evening so that every detail and point of feedback was addressed in time. The quality of animation was impeccable, and I can definitely say that I trust their expertise when it comes to 3D work. They made sure to provide consistent communication and provide updates along the way, which made it much easier to trust them and their process. I highly recommend Pixune Studios to anyone looking for 3D design support!
Grace Briggs
ADliven
We had a character animation that needed to be done for a large project and we were given a short timeline. Pixune and team worked with our internal team to take one scene. They were prompt, worked within our timeline and delivered quality work! I was hesitant to hire an outside of our company as we typical handle all animation in house but the timeline was too short for our team to complete. We were presently surprised with the quality and how seamless the workflow was. Would recommend!
Jared Byrne
GO 2 Productions
The quality of the art received was really impressive after the team came up with ideas and improvements all the time for the characters. Being timely and attentive to details is great but their passion and involvement in our project were amazing! We will surely collaborate again. The team is very passionate and we were amazed when we got the final result which was better than the reference we provided, a reference that we really liked. I can say that we loved their work and that they are able to take an idea and bring it to life thanks to the passion they are working with and the perfect communication they are providing until the best result is reached.
Gabriel Dumitru
Playful Tap
The Pixune team is full of kind, excellent, considerate, empathetic, talented, and highly cooperative people. The quality of the work that was received was outstanding, however it did take multiple iterations to reach that level. Some instructions were missed, but were fixed - it just lengthened the process and the schedule.
Yash Jain
CEO
Awesome work. Great communication. Was really happy with Pixune and how great this project came out. Hit every deadline, and even when we needed to change directions a bit, he was able to still hit the deadline. We will certainly be working with Pixune again.
John Giordano
Entrepreneur
- They are very eager to satisfy the client's requirements. - communication is perfect - understanding of the required output is on point. - put extra effort into the project to get it complete in time. - They have a skilled team and your project is safe in their hands - I will definitely work with them in the future. Best of luck guys great working with you.
Rafeh Bim
BIG IMMERSIVE
This guy do really good work, he really did an amazing art and even after the artist finished he wasn't happy with it so he did it all over again from scratch. I really recommend him and will sure come back again. (this is already the second time)
Oded Menahem
Game Story
This was a great experience overall. He took time to actually understand what was needed to deliver the project that I was asking for. Modelers tend to rush because they think they know what the client want, but Pixune went over to clarify the specifics. It required a little more time than we agreed on. However, the end results was worth an extra few days. Trust me...it's worth waiting a few more days, than to have something you don't like at the end. I highly recommend to anybody reading this review. And I look forward working with Pixune again. Thank You!
Tony Laje
Lajeune And Associates, LLC
I've worked with many illustrators and I've never had such an amazing experience! The results far exceeded my expectations, communication was great, and very flexible and willing to please. I'll definitely use them again for more projects!
Malky Herman
Kinderblast
Pixune was very communicative throughout our project. they asked a lot of good questions and produced great work.
Jennifer Williams
Cuddle Clones
The team did everything they could to help us and give us the result we wanted. They always listened to feedback and were very easy to work with. I look forward to working with them again!
Nick Whyte
Brilliant to work with and will be working with them in the future!
Luke Dunning
umbrellacreative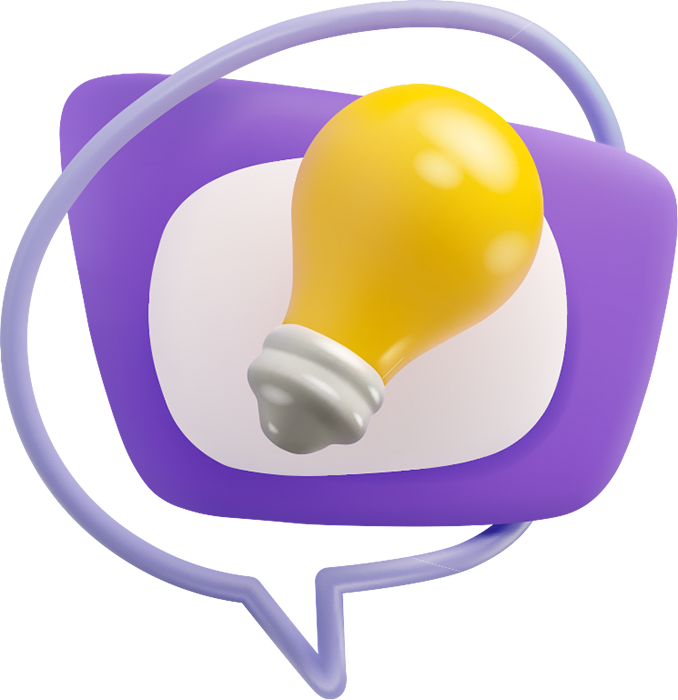 Get Our RECOMMENDATIONS on Your Animated Music Video
Crafting a 3-minute long animated music video can cost about $10K (€9.5K) for a 2D video and $30K (€28.5K) or more for a 3D one.
Music video animation services can vary greatly depending on the number of characters and environments, objects, art style, the complexity of animations, technical specifications, and time.
You can contact us right now to receive a price estimation of your music video today.
Making 3 minutes of an animated music video takes between 1 to 3 months. Multiple factors can affect this time span, such as being 2D or 3D, art style, number, the complexity of assets (characters, environments, objects), VFX, quality, budget, etc.
You can contact us right now to get an accurate time estimation for your animated music video production today.
Meaningful Conceptualization: The concept should connect to the core message and emotions of the music. Strong imagery creates lasting impressions. You cannot create a sad concept for an energetic music video.
Artistic Cohesion: The creativity, animation style, color palette, and visual narrative should feel cohesive with the artist's brand and musical aesthetics. Imagine a dark techno music video with a pink and girlish concept; of course, that won't work anymore. Linkin Park's animated music videos are an excellent example of artistic cohesion.
Musical Syncing: The animation and movements should be synced and aligned with the song's rhythm, lyrics, beats, and emotional cadence. The animation lip-syncing should go exactly like live-action ones without any breaks.
Thoughtful Details: Backgrounds, characters, props, and other design choices should enhance the visual storytelling and contain meaningful details that just fans will understand and appreciate. Fans will re-watch videos to spend more time with these characters and environments, so they should be perfect.
Effective Storytelling: The story should take viewers on a journey that builds interest, connects emotionally, and amplifies the song's themes. The storytelling in the "Mona Lisa" animated music video gives logical progression and emotional resonance to the stunning visuals.
There are some criteria for picking the best animated music studio for your projects:
Portfolio: A animated music video studio's expertise is showcased via its animation music video portfolio, and nothing tells better what they are capable of than its past works.
Reviews: Read their reviews online and see what their past clients think of them. The most honest on-hand thing you can find in any animated music video studio is its online reviews.
Communication: First impressions matter – especially when it comes to communication. If they're slow to respond or just plain rude from the get-go, imagine how it'll be once they have your money! Trust your gut and work with people who make you feel good.
Time and Budget Compatibility: After all, you might find the best animated music studio in the world, but your time schedule and/or money budget do not meet their demands. Find a studio that meets all the previous characteristics as well as your budget and schedule.