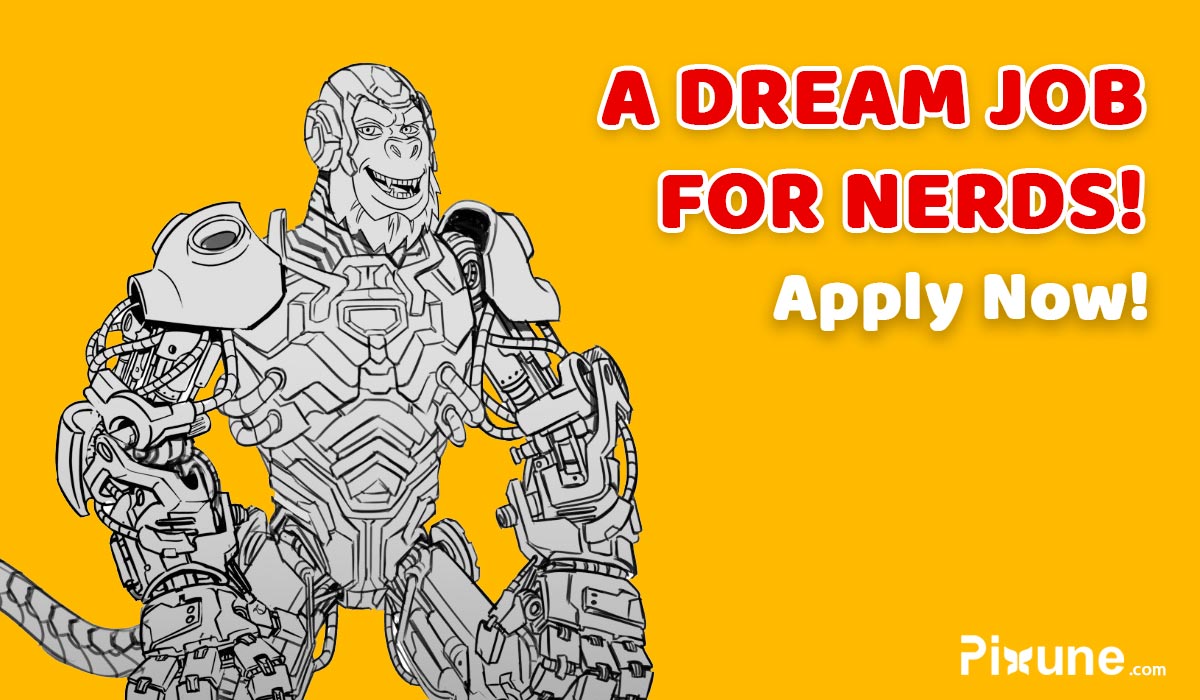 Hello Nerd fellows!
We are a small international animation and game art studio. We have recently started a project, and we need to set up a Discord server for it. ( It's OK if you're not familiar with Discord, you can learn here with us). We need a real Nerd: You're going to use all the games you've played, Anime you've watched, or Comic books that you've read.
Most Important Factors:
Being a NERD: Members of this server are nerds, and you should be able to communicate with them, engage them and build up a friendship. Imagine your job would be to talk about the games and comic books you love. Interesting, isn't it?
English Skills: Since our audience are from around the globe, we need someone with advanced English skills. You should know the terminology of the community and be able to communicate easily and fluently. Note that we are talking about informal English, you need to know the common slangs and terms used in the community.
Social Skills: Your main job is close, steady, and effective communication with a variety of people. We deeply hope that you are talkative!
Personal characteristics:
Eager to learn: You need to learn a lot of concepts in this job. If you are eager, it would be absorbing, otherwise… this job has its own difficulties.
Compassionate: We don't want to micro-manage you and tell you what to do every second of the day. We want you to manage the server in a way like it's your own.
Motivated: Reaching from 0 to 10000 members without motivation is impossible.
Creativity: Have great ideas to increase the organic members.
Pragmatic: There are many people with good ideas, but a few will implement them.
Ultimately, we have 2 main expectations:
Increasing the members organically as much as you can.
steady, intimate, and deep engagement with the server members.
Note: for this position, we need someone with enough free time that can communicate with members even at home
These items are not necessary but we would be a lot happier if you have them:
Familiarity with Crypto, Blockchain, and NFT.
Experience in managing a Discord server or other social media channels.
Content production Ability and experience.
Photo and Video editing skills.
Working conditions:
09:00 to 18:00 – Sunday to Thursday
Tehran, Baharestan Square
Negotiable Salary
If you are a real nerd like us and have the aforementioned skills, we are impatiently looking forward to joining you on our team. Welcome to the Nerds' Paradise ❤️
Contact:
Telegram: @m_goodarzi_m
WhatsApp: 0048690844009
Insta: @pixunestudios
mail: hr@pixune.com