You should know what best game engines are out there for you to make your new game. A game engine is a software framework for creating and developing video games. Additionally, it provides developers with tools and resources to develop games more efficiently and quickly, including rendering graphics, managing game assets, physics simulations, sound processing, and networking.
They are also equipped with additional features such as AI, scripting, and animation. Developers with different levels of experience can create games using user-friendly interfaces that simplify the development process.
Using them will cut down on time and hassles associated with game development. In addition, they can help smaller companies and independent developers accelerate their production routines and make their ideas a reality.
In today's article we are going to see what game engines are out there and introduce the best of them for you. So, come along and let's kick into the list.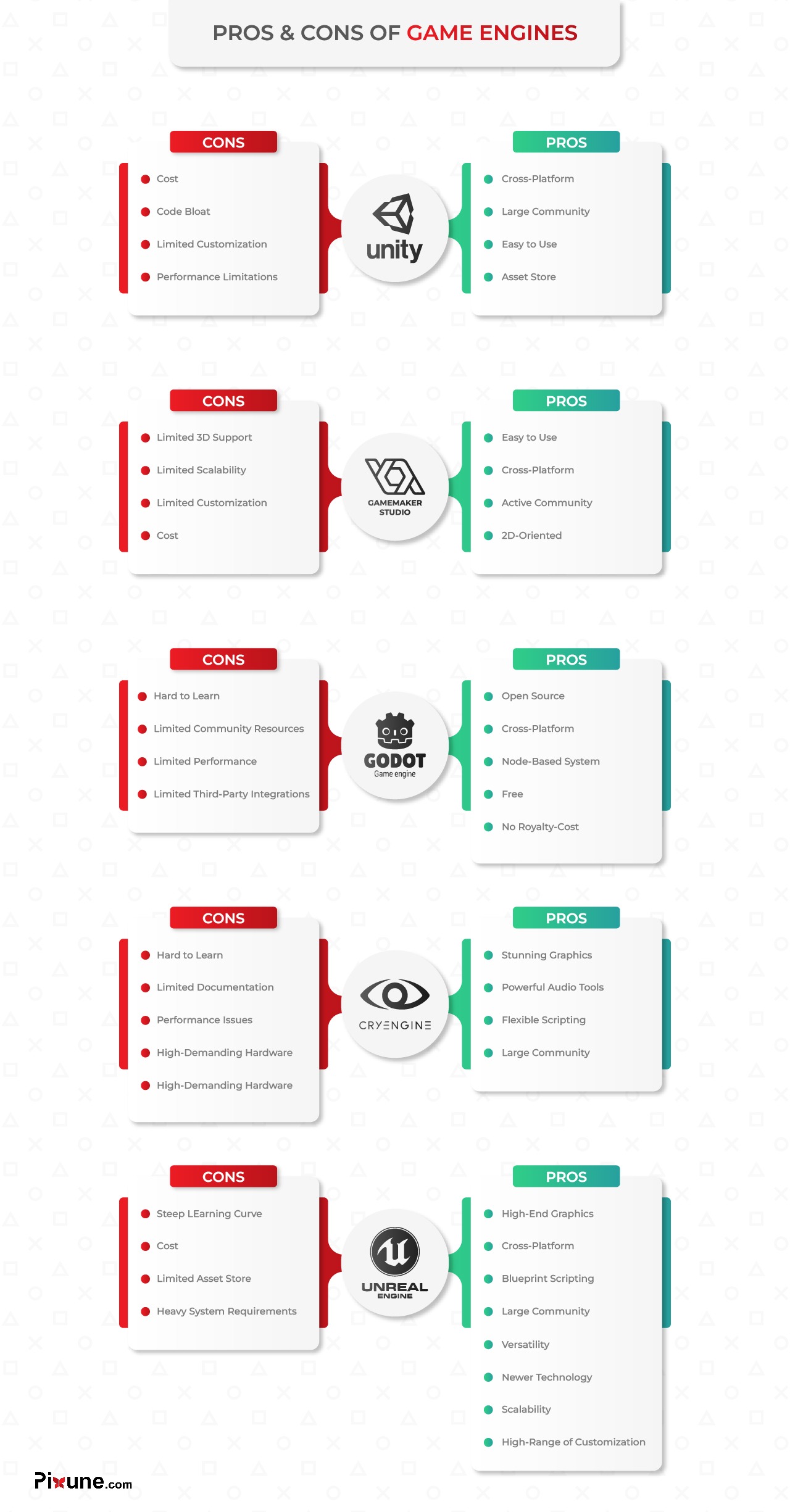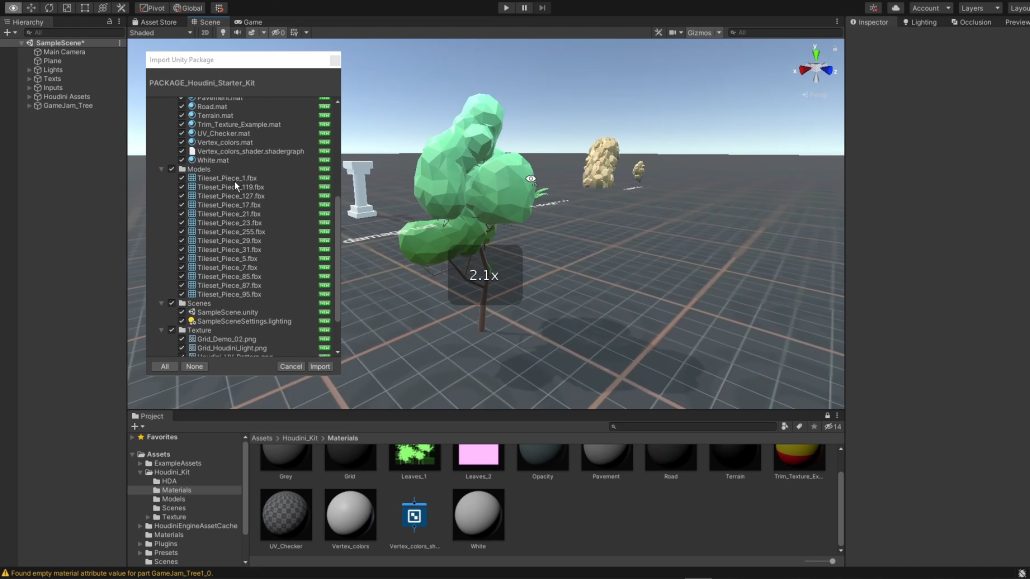 Let's talk about the most accessible and popular engine of the industry. Developed by Unity Technologies, Unity is a cross-platform game engine which is used in the development of video games for a variety of platforms, including PCs, mobile devices, and gaming consoles.
You can develop 2D and 3D games using Unity engine. It supports languages like C# and JavaScript.
With Unity, you can create multiplayer games, monetize them, and analyze their performance. The simplicity and accessibility of Unity make it a great choice for any game maker to use.
What Are the Best Games that are Made by Unity?
 Unity is a versatile engine and many developers take advantage of this technology to develop their games. Following are some famous games that are made by Unity:
Cuphead

Call of Duty Mobile

Hollow Knight

Escape from Tarkov

Ori and the Blind Forest

Outer Wilds

Firewatch

Fall Guys: Ultimate Knockout

Hearthstone

Subway Surfers

Rust

Among Us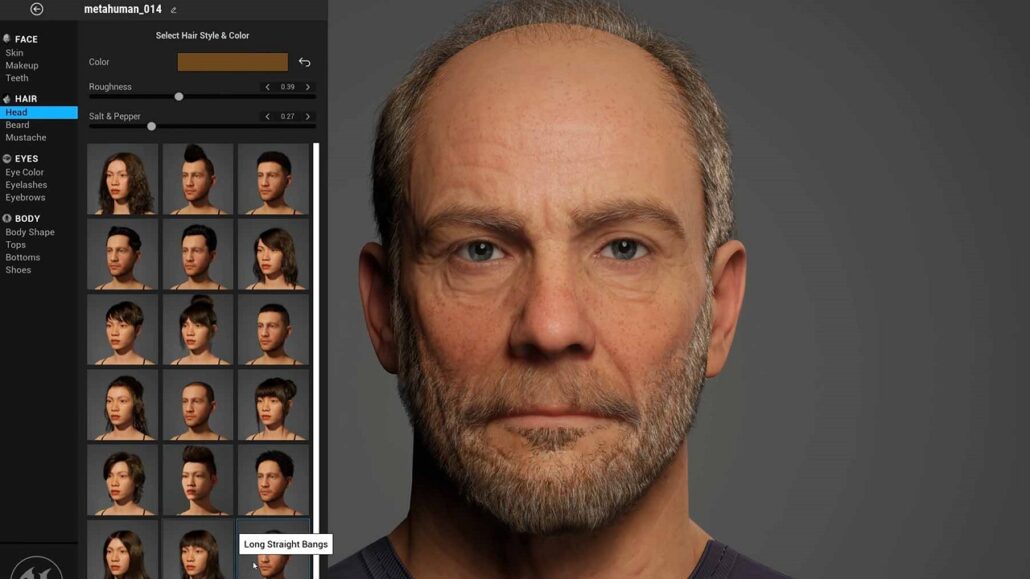 You simply can't talk about top engine games and not include Unreal Engine on the list. The first version UE was released back in 1998 and now we have our hands on its 5th version as of today.
It is developed and maintained by Epic Games, and always has been among the best game engines, which have done splendid work so far. With Unreal Engine, you can develop games on a variety of platforms, including PC, consoles, mobile devices, and VR headsets, and use a visual scripting system called Blueprint.
This powerful engine offers advanced AI capabilities and a wide range of features and tools for developers.
It can be used to make any 2D or 3D game no matter how big or small it is due to its flexibility and scalability. Unreal Engine supports programming languages like Python, C++, Python and Lua.
Just look at this showcase of Unreal Engine 5; it's almost scary how good it looks!
What Are the Best Games that are Made by Unreal Engine?
It is hard to choose from hundreds of games that have been developed by UE; but let's see a list of some of the most successful games which have been made by Unreal Engine:
Mass Effect 3

Borderlands 3

Tiny Tina's Wonderland

Batman: Arkham Knight

Fortnite

Gears 5

Atomic Heart

Sea of Thieves

Star Wars: Jedi Fallen Order

Octopath Traveler 
These names can show you how versatile and capable this engine is. It can deliver stunning visuals, realistic physics, and immersive gameplay.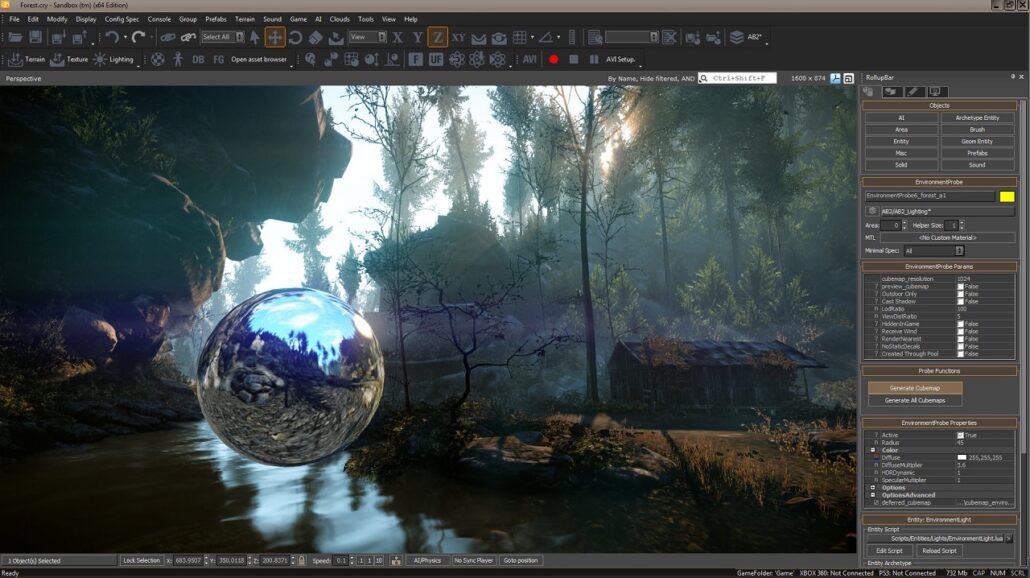 CryEngine is developed by Crytek for and was released back in 2002. It has since been used in the creation of several popular games, including the Crysis series and Ryse: Son of Rome. 
One of the most defining features of CryEngine is its advanced graphics capabilities.
 In order to take full advantage of the capabilities of modern hardware, the engine was designed to be able to create advanced lighting, shadowing, and particle effects.
 Additionally, it provides full support for DirectX 12 and Vulkan, which lets developers use the latest technology in the field of graphics to their full potential.
There are many features in CryEngine that make the development of immersive game worlds easier for developers. Support for physics-based rendering, AI-driven character animation, and real-time dynamic vegetation can be named as some of those features.
In recent years, some of the most visually impressive games have been developed using CryEngine.
What Are the Best Games that are Made by CryEngine?
Hunt: Showdown

Kingdom Come: Deliverance

Prey

Far Cry

Evolve

Crysis 3

Ryse: Son of Rome

Sniper: Ghost Warrior 3

Star Citizen

State of Decay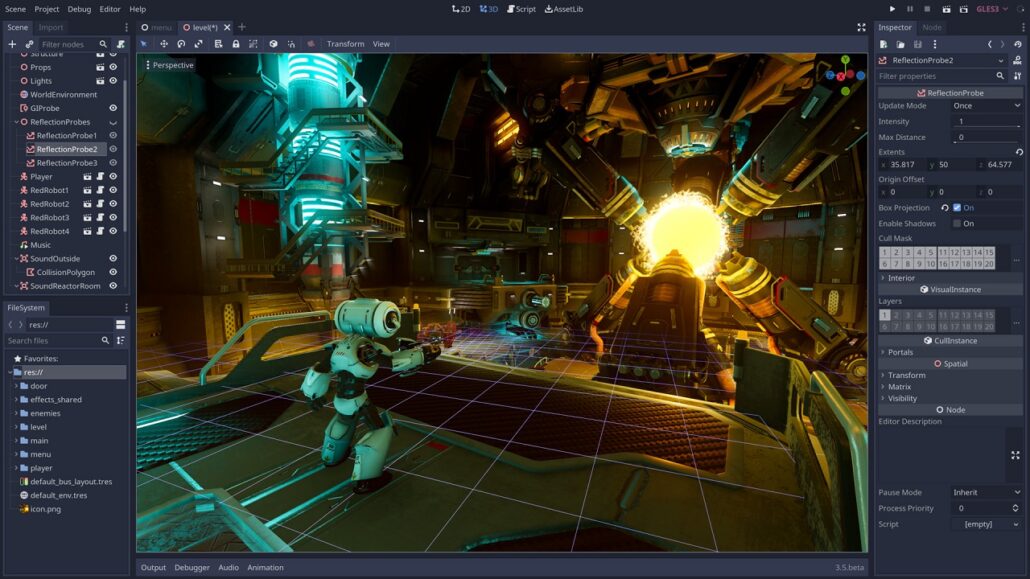 Godot Engine is an open-source game engine that provides a wide range of tools for developing both 2D and 3D games. In 2014, Juan Linietsky and Ariel Manzur created it to compete with proprietary game engines; since then, it has grown to become one of the most popular alternatives to those proprietary engines.
It is a node-based engine that allows game makers to manipulate 2D and 3D objects in their games. It supports languages like C#, GDScript, and Visual Scripting. Also, it's noteworthy to say that its built-in animation editor is a great tool to take advantage of.
Platforms supported by Godot Engine include Windows, macOS, Linux, iOS, Android, and web browsers that support WebAssembly. There is also an active community of developers who develop plugins and add-ons to enhance its functionality.
What Are the Best Games that are Made by Godot Engine?
The following games may not be so well-known, but if you play them, you can find out how versatile and fluent this engine is:
Resolution

ΔV: Rings of Saturn

Kingdoms of the Dump

Until Then

Haiki

Precipice

Gravity AceSilent Dot

Romino's Adventure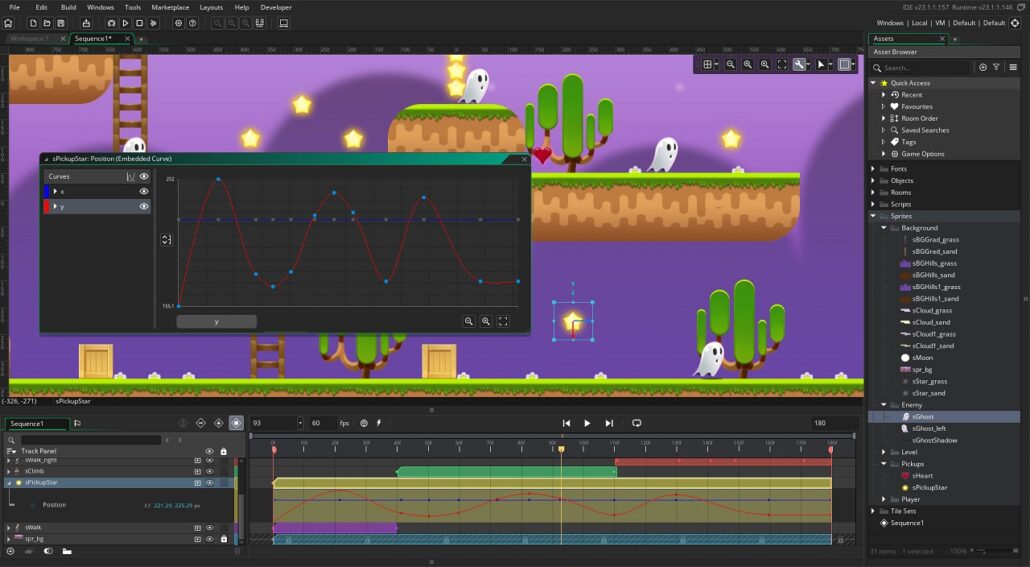 GameMaker studio (GMS) is a simple-to-use engine developed by YoYo Games.It supports various platforms including Windows, macOS, Android, tvOS, Ubuntu, fireTV, Xbox One, PlayStation 4 and Nintendo Switch.
The intuitive drag-and-drop interface of GMS makes it easy for people without programming skills to transfer ideas into games. Users can develop complex games using a scripting language called GameMaker Language (GML). GML has its own syntax and is similar to the C programming language.
GameMaker Studio has a built-in particle and physics systems that can help you develop your 2D and 3D games. GameMaker Studio is a versatile and capable engine that can be used by beginners and advanced developers to achieve their game-making goals.
What Are the Best Games that are Made by GameMaker Studio?
There are astonishing games with great gameplays that are developed by GMS. Following list include the best games which are made by this game engine:

Risk of Rain

Katana Zero

Hotline Miami

Undertale

Nuclear Throne

Spelunky

Hyper Light Drifter
If You Want to Have Game Art Compatible with Any Game Engine You Work With, Contact Pixune Studios
We at Pixune Studios offer best game art outsourcing services that are both high-qualty and compatible with any game engine you chosse.
We can optimize the game art, animation, character design etc. you need for your game.
Each and every single of these engines are capable in their own unique way. It comes to you and preferences at the end. Accessibilities and reachability and scope of your project defines which one of these engines should be used.
You should also consider their payment methods and royalty fees; if you will not make money from your game, paying a lot for a high-demanding engine would be a waste of money.
All in all, read their pros and cons and consider what is the best option for you and your project.