Sometimes you feel like playing something fast and fun that doesn't require investing so much time. In other words, playing games that don't need the same commitment as "hardcore" games implying a learning curve, is all you need. These kinds of games are called Casual Games, defined by the minimal time investment needed. The reason is that playing and understanding the principles don't consume much of the player's time. You don't need to be familiar with a standard set of mechanics, controls, and tropes to play them, though what do you know about these games?
Casual Game Art Definition and Styles
Casual art style refers to a particular kind of graphic design that focuses on a specific vibe and gameplay, even though the term may sound a little unclear, so let's figure it out.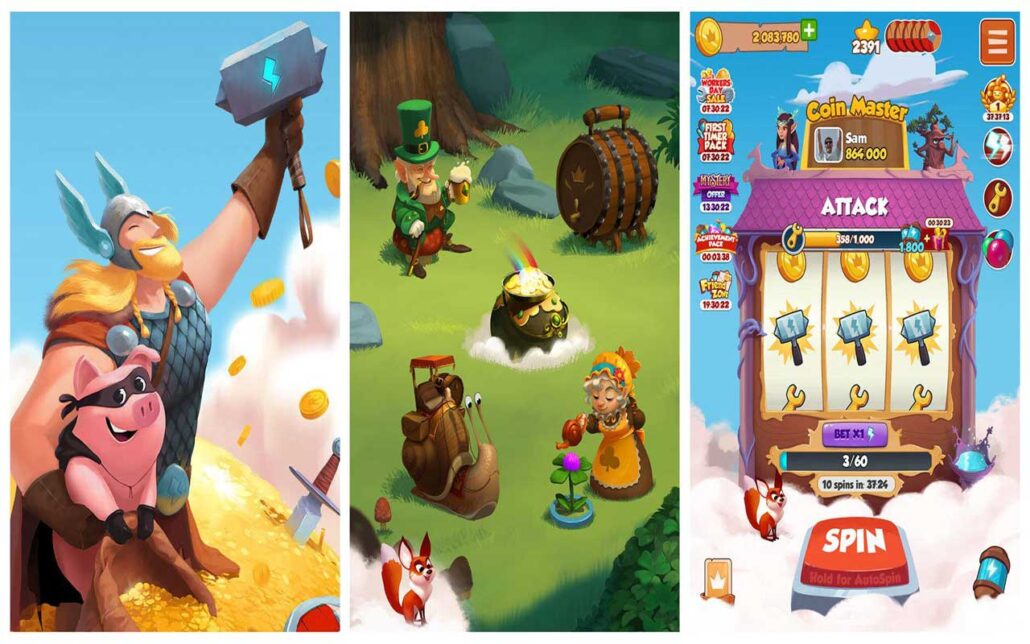 Casual Game Art Design and Style
Because it is considered casual, this art genre is highly intertwined with ordinary people's daily lives, mainly through games that don't specifically target "gamers." Instead, this art form is more common in mobile games that offer a peaceful, non-violent experience without requiring the user to have strong gaming skills.
Even while a casual art style might follow specific artistic profiles, they generally occur in the form of stylized graphics. Realistic images and assets in games are also possible; this largely depends on the gameplay. For instance, story-driven games that use personal decision gameplay and have multiple chapters and episodes usually feature real-life themes. 
As a result, most games that encourage this kind of campaign prefer realism to increase engagement. Most often, some will depict a combination of realistic and stylized drawings. However, casual game art services can be anything, really! It can be a realistic one or even pixel art, relying on what its creator prefers.
You can begin analyzing the art style that will enable the game to present its features more effectively after generating an early prototype and playing it properly to get the playtest data. Here are several 2D game art styles:
Pixel art
Vector art
Cutout art
Cel shading art
Monochromatic art
Flat art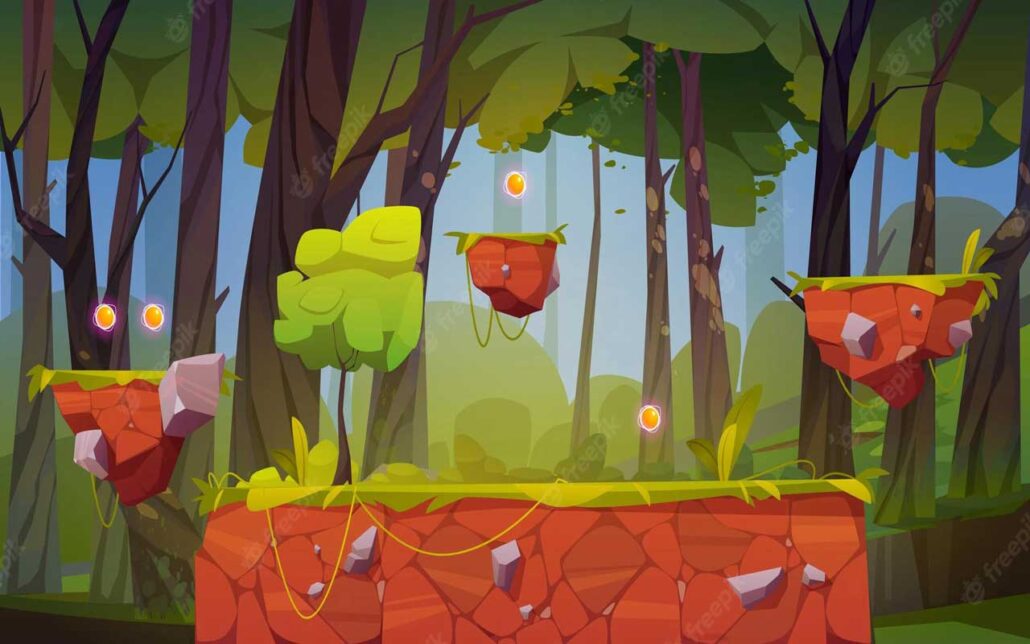 Casual Game Art Definition
Casual games are those that can be played easily on either mobile devices or pcs. Casual games are always very well-liked on the Play Market and App Store because they are made to be played in short periods. They mostly have straightforward designs with bright, thematic, and brightly colored items. Men and women of all ages play casual and hyper-casual games. Even marketing is not necessary for these games to gain popularity.
To be more clear, a video game designed for or played by a large group of casual gamers is called a casual game. Any genre and gameplay style can be found in casual games. In contrast to more complex hardcore games, they are often defined by their straightforward rules and lack of commitment requirements. They have simple gameplay and mechanics, making them simple to learn.
They have relatively low production and distribution expenses for the producer and don't demand a lot of time commitment or unique abilities to play. Due to the history of casual games and their relatively recent rise in popularity online, this vague categorization is likely the result. In general, you can only attempt to categorize casual games based on their shared characteristics, although certain games reject categorization.
Some attributes of casual games are as follows:
Goals and rules must be clarified.
Players must be able to learn the game quickly.
Casual gameplay supports the timetable and life of the player.
Themes and familiar information from life are combined with game concepts.
This category includes some genres of popular video games like:
Game boards and cards
Game puzzles
Game adventures
Games with hidden objects
Game strategies (including time management)
Action and arcade games
Trivia and word games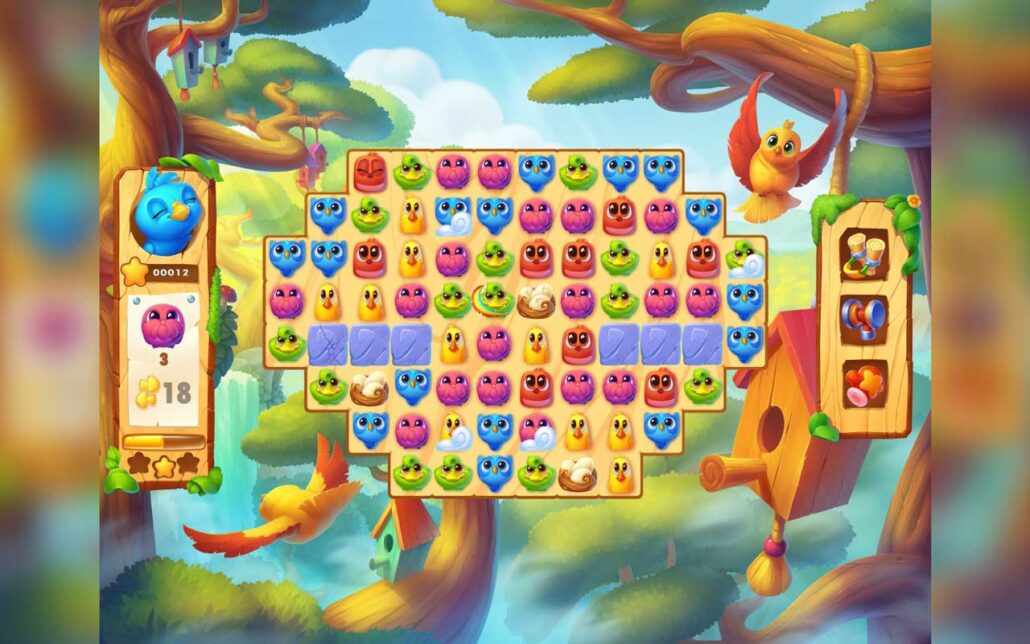 Casual Game's Graphic Design
Casual games need to attract players easily because this group is the target audience. This typically means that engaging players and producing a satisfying gaming experience depend heavily on the design. Generally, warm colors are used in game design. Some experiences centered on gaming abilities displayed in real-world situations are among the common main themes you'll discover in the most popular games.
This helps to keep things simple. Instead of precisely engineering experiences, game design in casual games is built on a set of guiding ideas and techniques. Thus, simplifying the design allows for lighter gaming experiences. It is simpler to enter the game as quickly as possible and maintain less cognitive effort when there are few game features and user interfaces (UI design). Some of the activities can be automated or combined with other actions if the game has more complex design elements that can be introduced eventually.
What Should Designers Consider?
Developing a product that will attract all user demographics requires a casual game designer to consider the preferences of a broad range of audiences. In addition, the design of casual games must be flexible. These games should offer fast pausing and restart at any time. These items are so appealing because of their characteristics that enable gaming at any time and anywhere. Additionally, there needs to be harmony between "feminine" bright color schemes and "masculine" neutral color schemes, with an average color scheme that works for both sexes.
Game developers work with an art team to create meaningful and clear graphics for many players. The necessity for unique, eye-catching graphics that separate the game from competing products exists even when developing casual game design on straightforward forms. All gaming firms continue to value quality, though.
The Casual Art Style Benefits
Casual art-style games have an advantage in a lot of game development areas. Casual games typically follow certain design principles: they are simple to pick up and play, easy to understand, and usually include an engaging gameplay loop. As a result, you'll discover that creating game concepts and mechanics is easier and quicker. Therefore, the game's artwork manages to be atmospheric and light.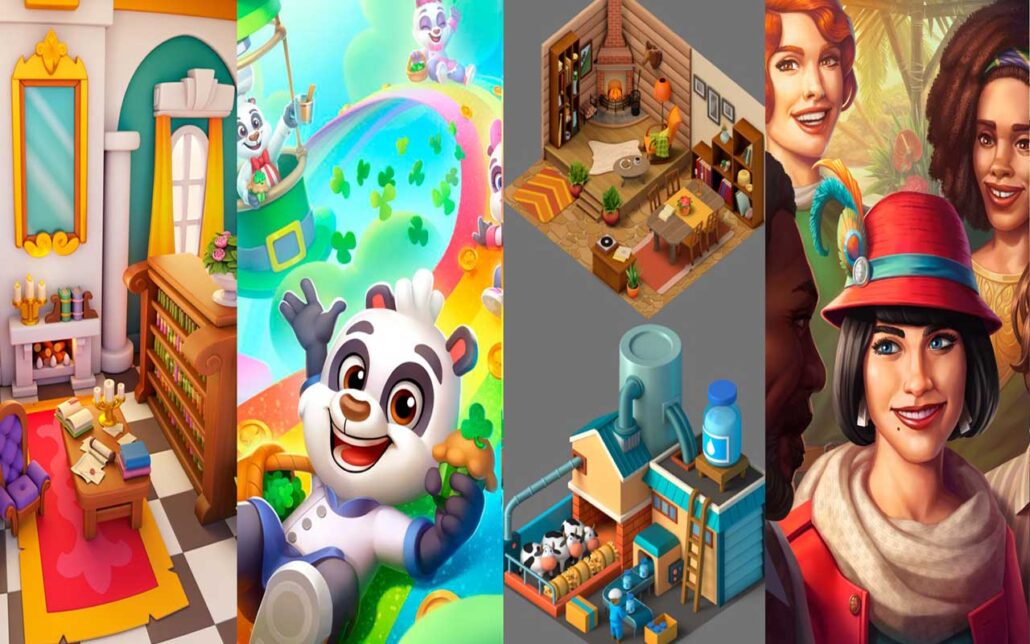 The actual gameplay mainly revolves around a loop. For instance, Bingo Story offers a fun bingo experience where players participate in live tournaments and solve puzzles based on storybook characters to learn new plots throughout the game season. Bingo Story is one of the casual games with a set of guidelines that the artist must follow, even though casual art often does not have specific requirements about drawings, forms, or animations.
Casual art games are so successful on the mobile market because they don't demand the player to use expensive technology because they tend to stray away from difficulty. Images, animated GIFs, in-game key art, and artwork make it easy to produce marketing content for casual games. After the game's release, updating and developing it will benefit the players, but it must be done frequently, mainly because mobile gamers need consistency.
Casual Art Direction in Games
Each asset category requires a unique piece of art to create casual games. In this regard, we must think about the relationship between casual art and its three pillars:
Casual Environment Design
Casual Game UI Design
Casual Character Design
A casual game's character should have a simple, friendly appearance that isn't complex. While a bit of individuality can occasionally be added to a character's clothing, an artist must avoid getting carried away with realism. In this sense, giving the protagonist particular physical characteristics is unnecessary. A casual style environment should emphasize user interactions and playable surfaces rather than overloading the player with lore material. Instead, the emphasis is on relaxing and taking things easy.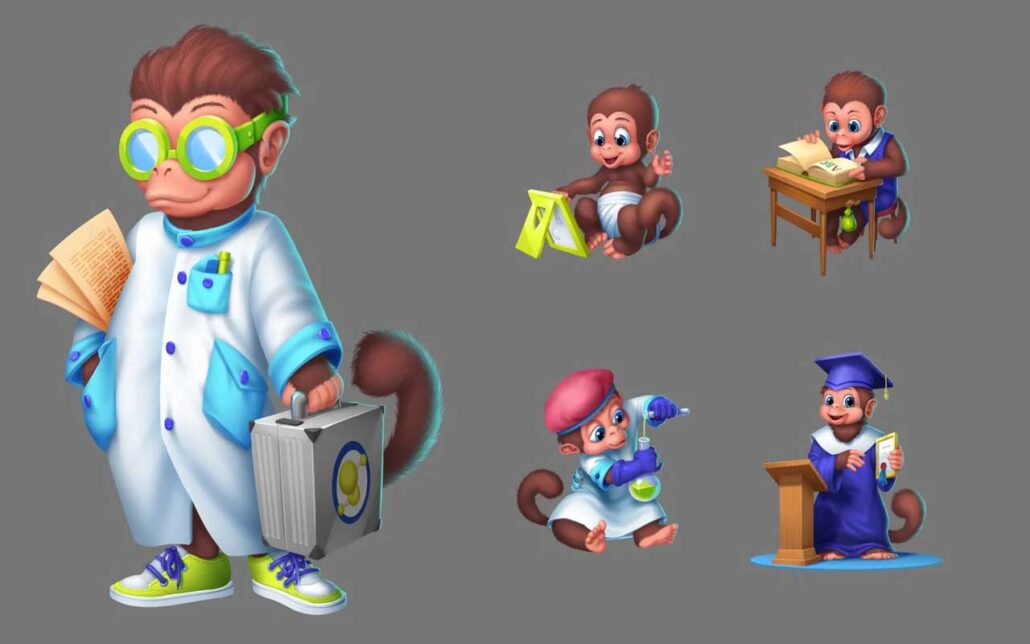 Casual games are activities that you can enjoy while relaxing. Create something simple to understand and doesn't require lengthy tutorials, is simple to get in and out, and gives the player a sense of progress. Seeing how amazing they are, competing to win, or proving that a game involves strategy rather than luck, are some emotional factors that keep players interested in casual games.
Most players associate playing video games with pleasant feelings and a sense of progress. Because of this, when people are bored or under pressure, they usually turn to casual gaming. One of the best feelings a player can experience is the progress and satisfaction that comes with winning the game. These accomplishments may include leveling up or even winning the game. Players are driven to play casual games because winning them gives them the feelings that rewards in real life do. However, the sense of loss can also provide motivation. Loss motivates effort, even though they may feel disappointed for a short period of time.