We live in an era of cutting-edge technologies. High-graphic PC and console games are standard in the video game industry. Now, Looking for a realistic image from a game is no more a strange demand from gamers.
We are ready to be amazed by the launch of every new triple-A title and it seems developers know this as well.
In the past few years, many games amazed us with their jaw-dropping graphics and game art styles; but some games stand out of the crowd and set a new standard of gaming visuals for the medium.
In this article, we are going to review the best graphics among different titles which have been published to this day; so, let's go through this list together.
10. The Last of Us Part II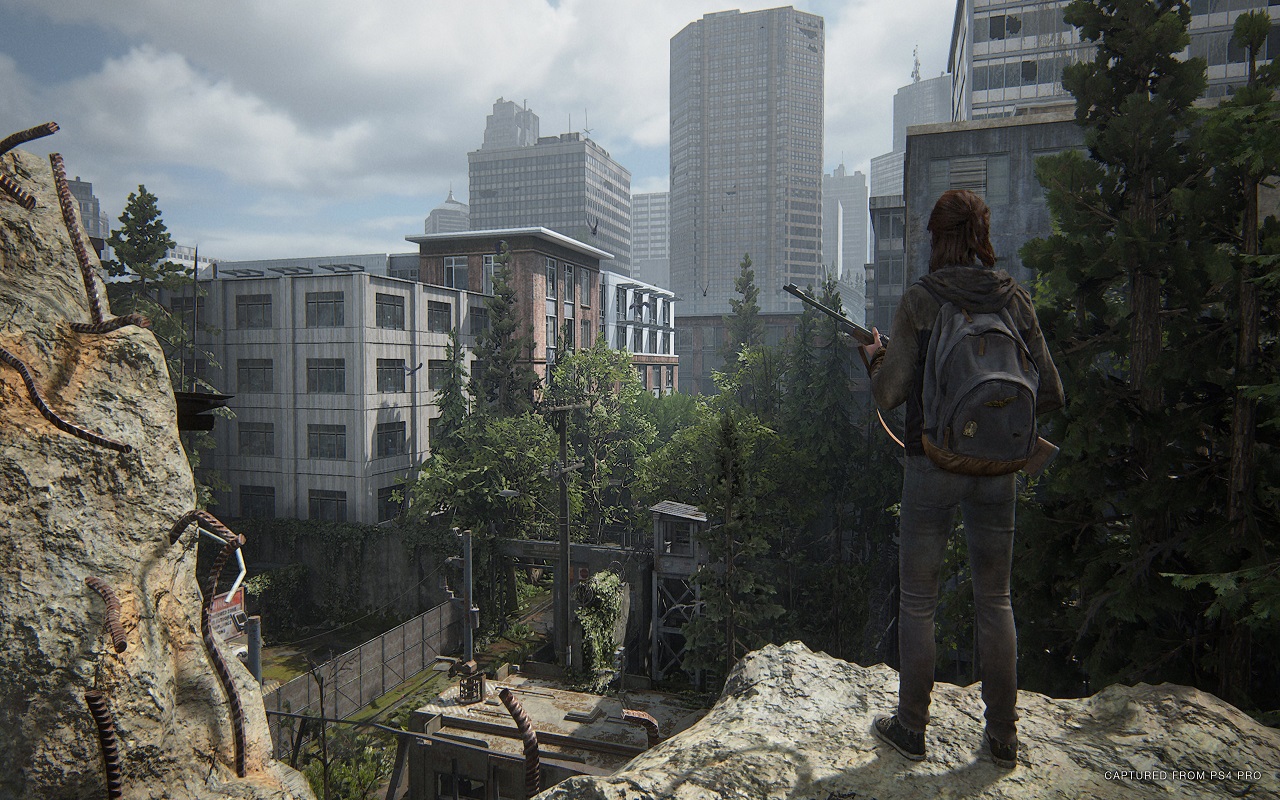 As a sequel to one of the most important titles in video game history, The Last of Us Part II had a lot to deliver. Fortunately, it did a splendid job and left its name as a next-to-perfect title in the industry.
The new gameplay focusing on stealth rather than balls-to-the-wall action made this IP feel very different.
The story was somehow a controversial matter among the audience; some people loved it while others just could not stand the game's approach to the vengeance tale.
Although there is something that no one could disagree with, and that is the fact TLoU II looks absolutely gorgeous. The game provides beautiful big landscapes to explore and makes the battlefield a true sandbox for players to doss on.
Smooth animations make everything more believable and help the game to deliver one of the best-looking visuals of all time.
9. Forza Horizon 5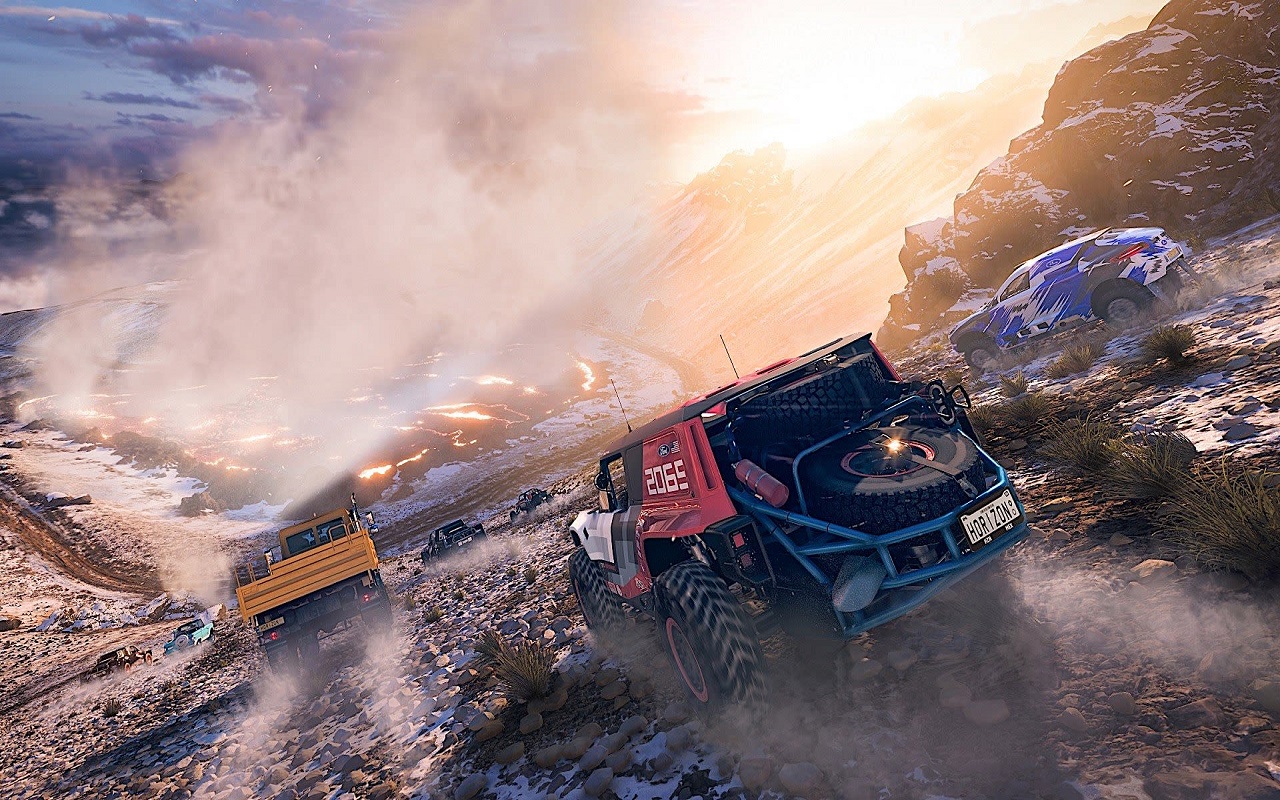 It is truly hard for a racing game to be more beautiful than Forza Horizon 5. The Microsoft exclusive racing title carries the title of being the best in the business.
With a huge variety of cars and landscapes, Forza gives the player a lovely medium to explore and conquer on wheels.
Maybe the most important aspect of Forza's visuals is the art style which has led to a colorful design that looks extraordinary and alive.
8. Control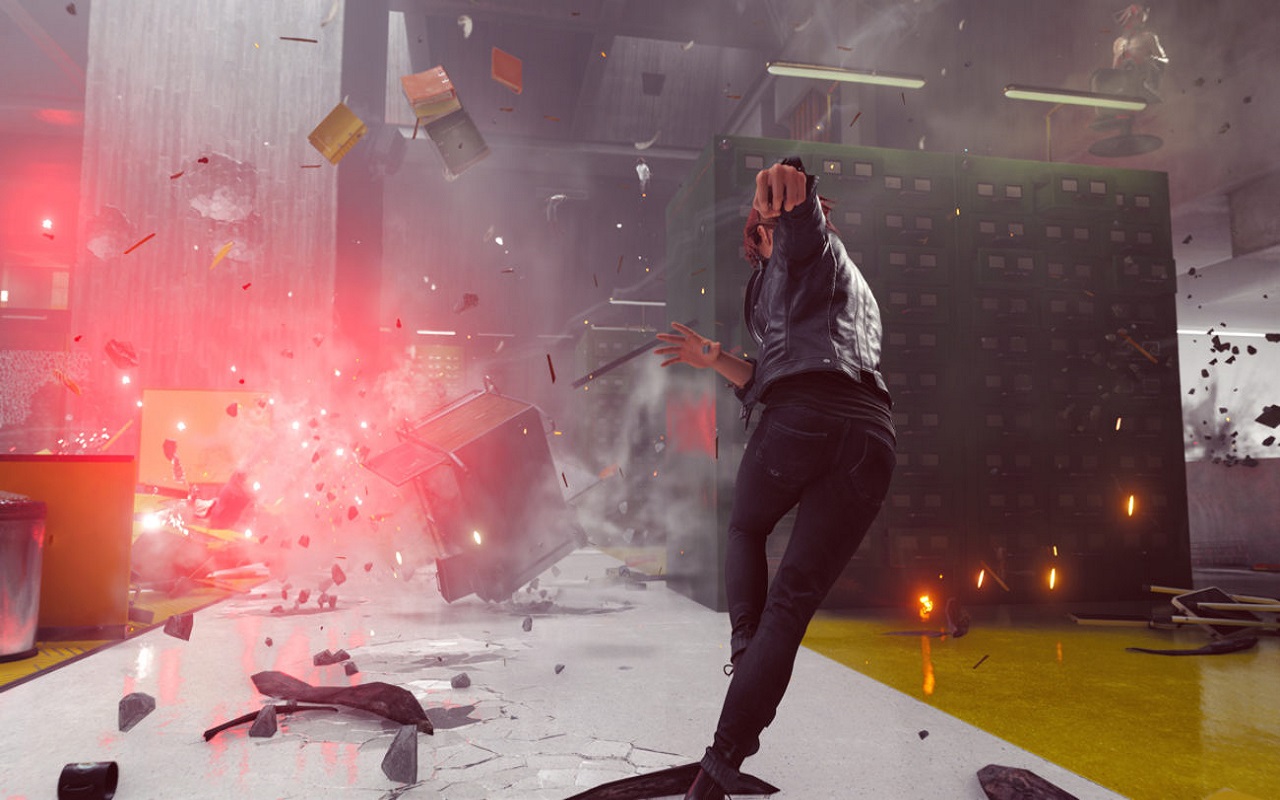 The last production of Remedy game studio is a peculiar and strange title indeed. Everything from narration to gameplay suggests that this is no normal third-person shooter. A complex story with unusual yet outstanding acting makes this title very special.
The visuals make the setting come alive in the best way possible. Strong lightning design and artistic interface, alongside very realistic graphics, bring the game to life.
If you have experienced this title, you ought to know there is not much to say about it but the fact that Control looks completely real and engaging. It takes the cake as one of the best high-graphic PC and console games.
7. The Witcher 3 Wild Hunt (With Next-Gen Update)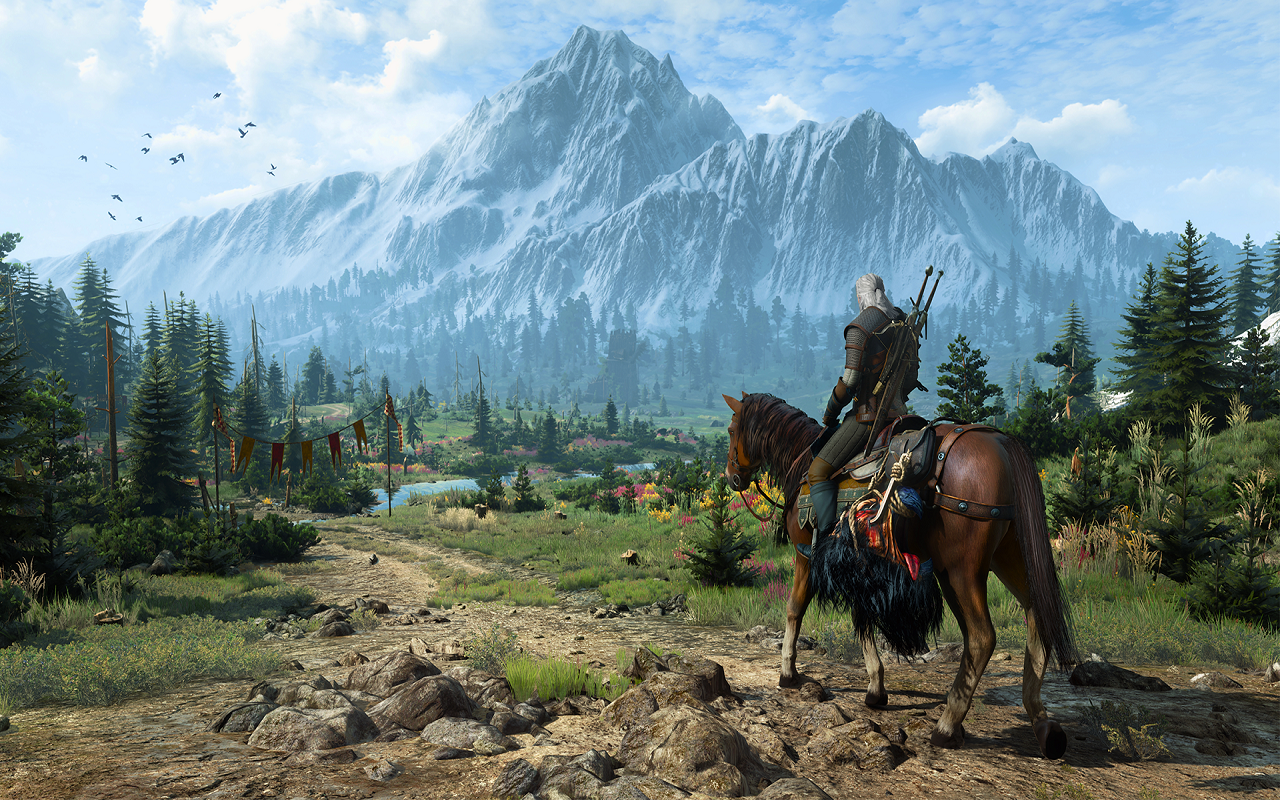 This seven years old masterpiece of CD Projekt Red still stands among the best video games of all time. The outstanding tale of Geralt of Rivia still feels fresh after all these years.
Engaging gameplay, great voice acting, and character design are not the only strong suits of this game; the visuals go as strong as all those points. Although with the newly published next-gen update, this title looks better than ever.
Now with the support of ray-tracing technology and updated graphics, it is hard to ignore this title as one of the most visually stunning games of all time.
6. Resident Evil Village
The last entry of the legendary Resident Evil franchise looks better than every title in the series as well.
Keep in mind that since the first title, the RE series made a reputation for having great visuals. Every title has been the visual pinnacle of its time and Village is no exception to the rule.
Thanks to the powerful RE Engine, the last adventure of Ethan Winters is a gorgeous realistic-looking game.
Just like other games that are made with this engine, Resident Evil 8 is a showcase of realistic visuals in video games; which is ironic, as it includes some of the most fictional fantasy characters in the series.
5. God of War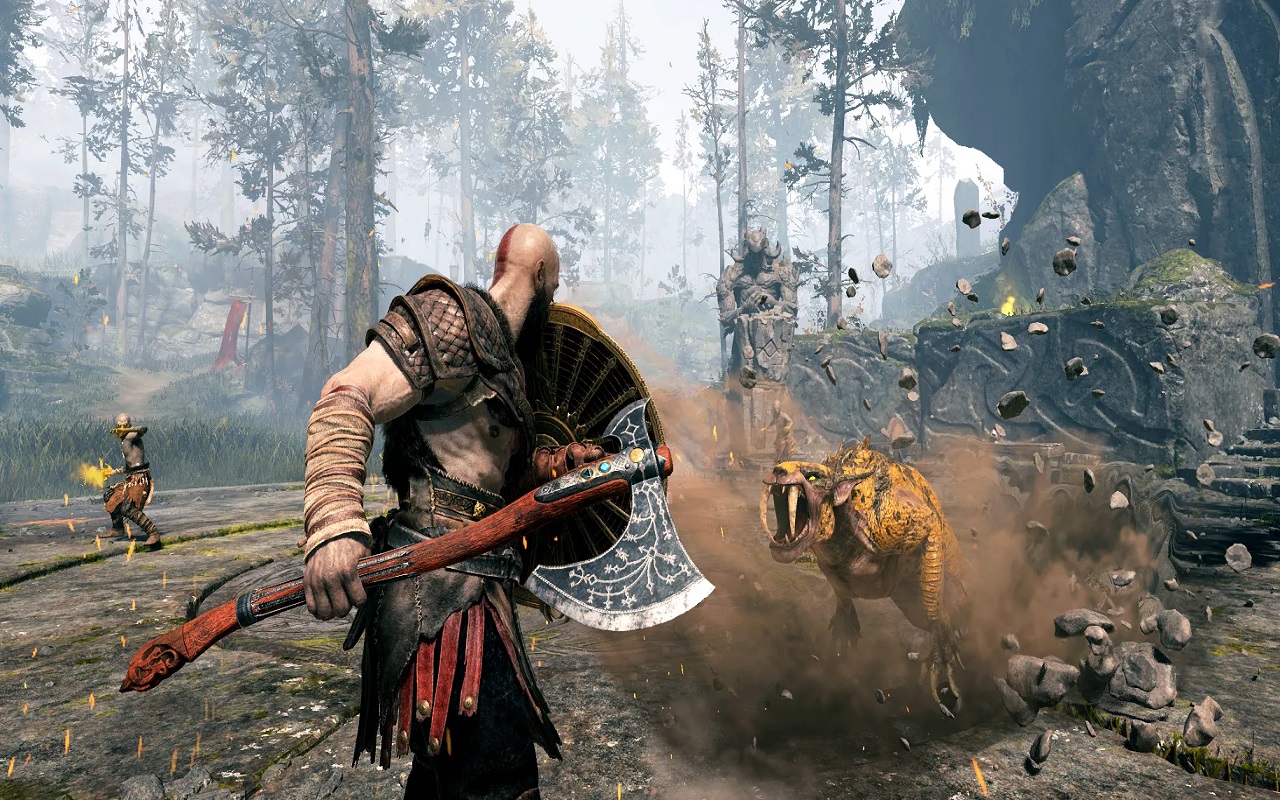 The 2018 game of the year is a true masterpiece in every aspect. From introducing a revolutionary over-the-shoulder camera in a melee hack-and-slash title to a one-cut direction approach of it, everything says that the risk of rebooting a beloved title has paid off.
Besides the technical points of this IP, the visuals also deliver a remarkable performance. It was hard to believe to see such graphics on PlayStation 4 back in the day and now with its PC port, everything looks even better.
God of War sedulously carries the title of one of the best-looking video games of all time.
4. Metro Exodus (Enhanced Edition)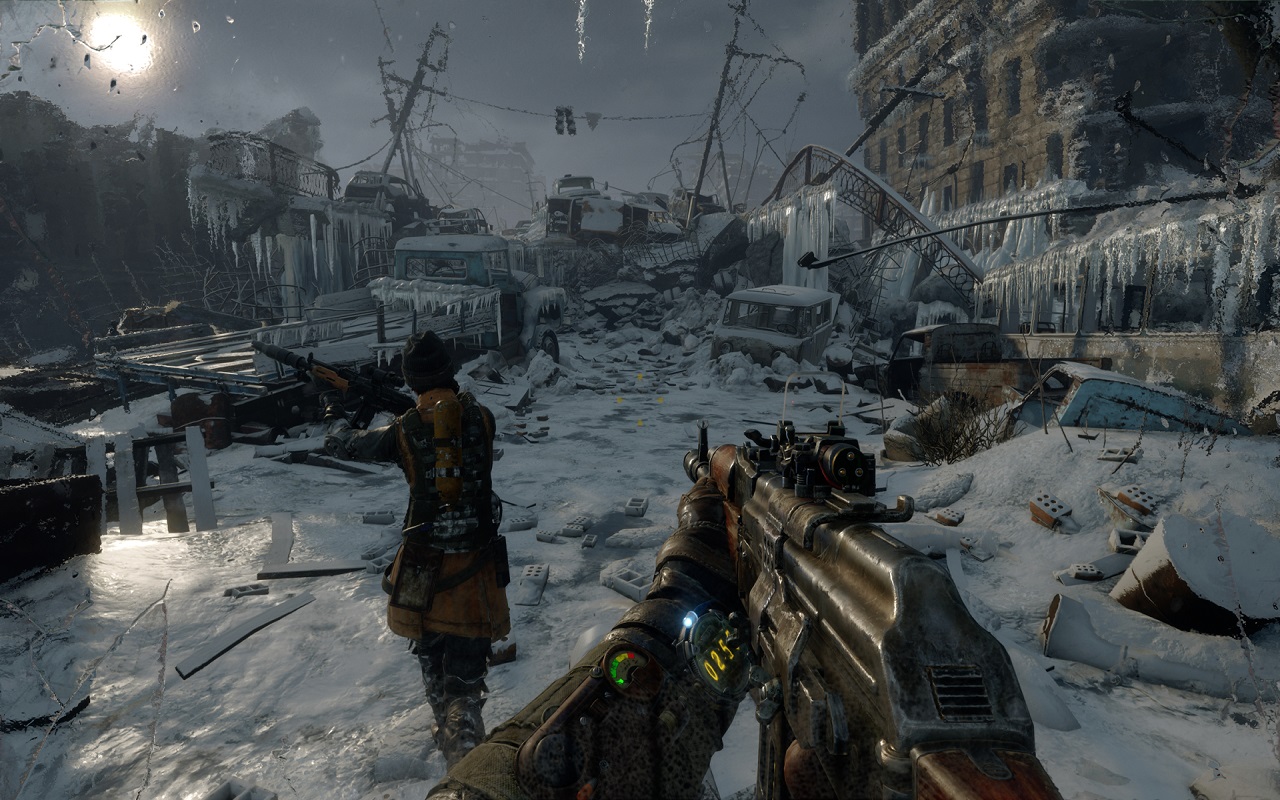 No one expected the Metro series to come this far. Now, it is one of the most-known names in the video game industry.
In Metro Exodus, everything is kicked up a ton and now we can enjoy controlling Artyom in one of the most immersive settings ever.
Open post-apocalyptic frozen landscapes and claustrophobic dark corridors of the underworld look astonishingly gorgeous; especially if you try this title on a high-end PC with ray tracing on.
3. Cyberpunk 2077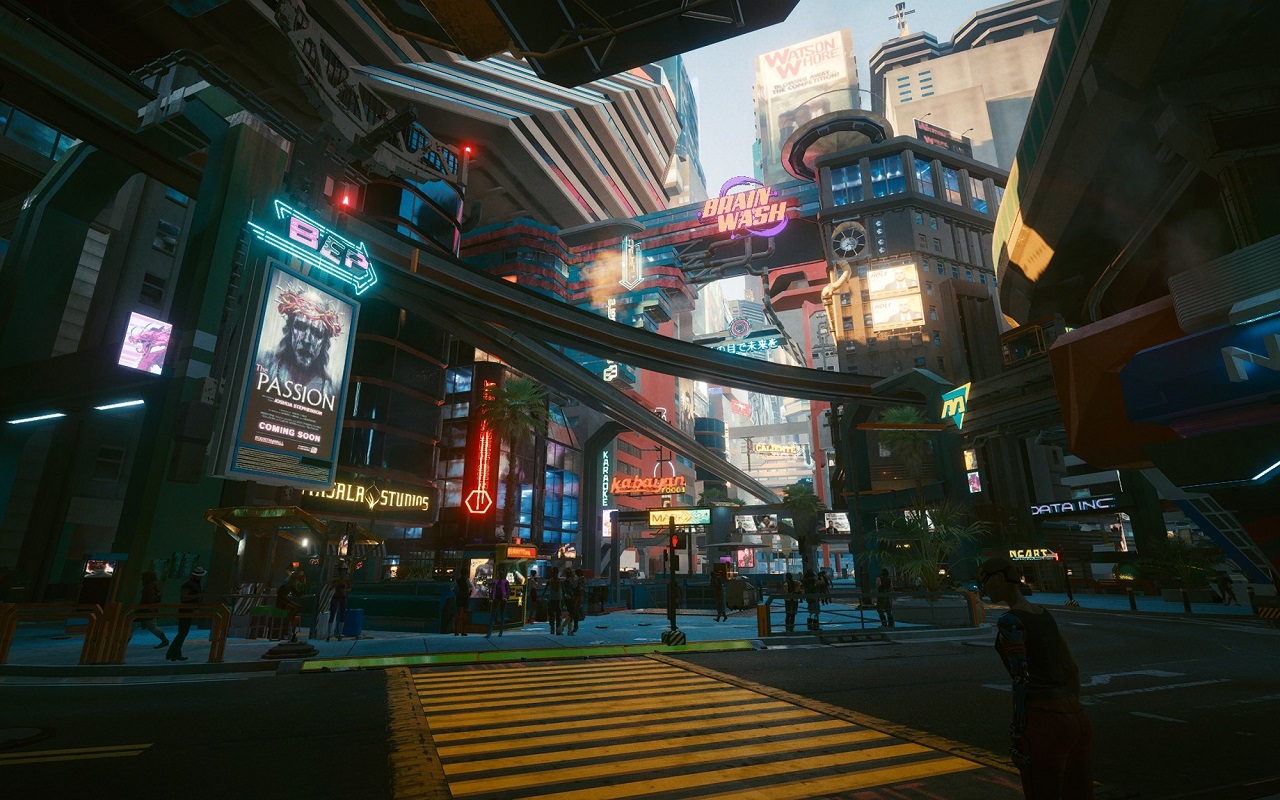 CD Projekt RED may have failed the launch of Cyberpunk 2077, but they surely did not fail in regards to the art style and delivering immersive visuals. Now, the Cyberpunk benchmark is the one to beat for different hardware to flex their power.
The game truly seems alive and engaging. Night City is an atmospheric place with a lot of lights and neon signs which is filled with strange crowds. This game is a visual bliss albeit demanding as epic as it is.
2. The Callisto Protocol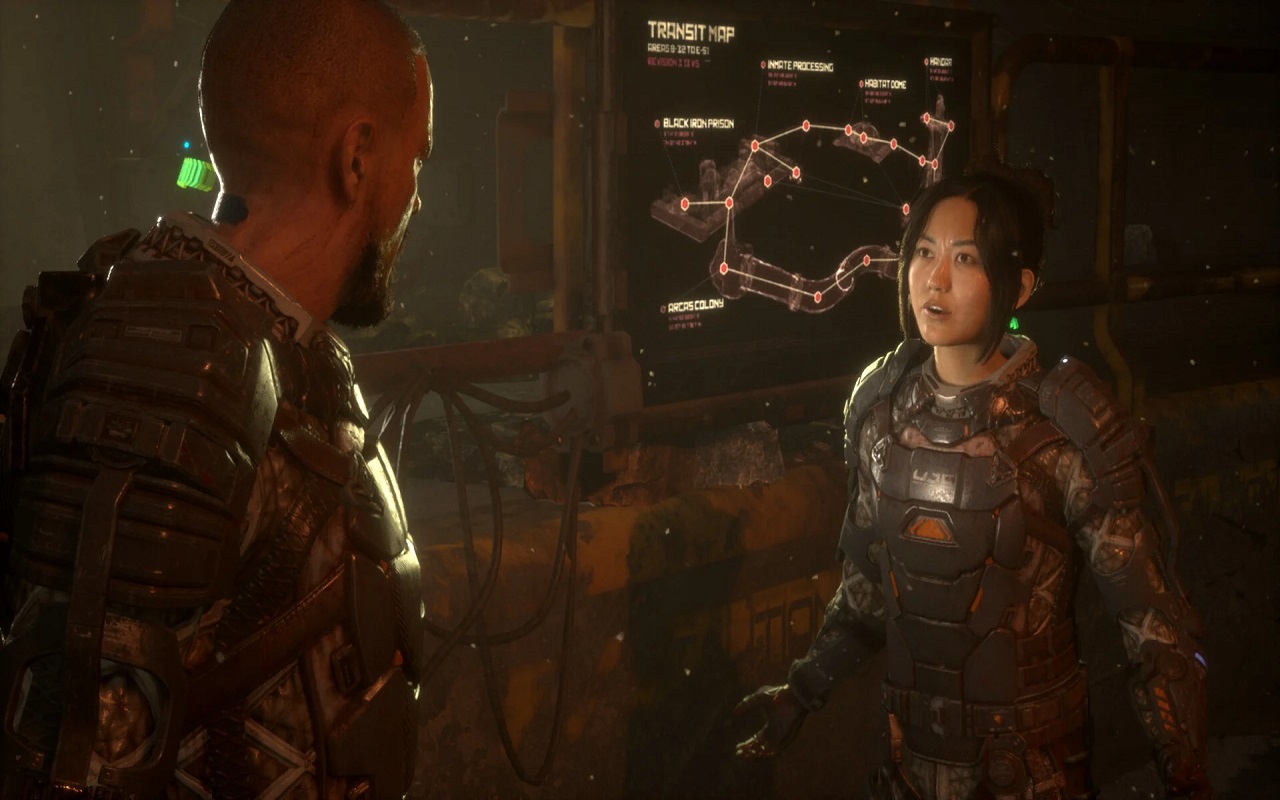 The spiritual successor to Dead Space is finally here. Now that we have had our firsthand experience of it, we can say it looks unbelievable.
Everybody knows that Unreal Engine is a beast of an engine, but Callisto Protocol showcases its powers in the best way possible.
The most interesting part about this title's visuals is the facial animations and representations. Characters' faces are so lifelike that sometimes you can't distinguish the render from the reality.
1. Red Dead Redemption 2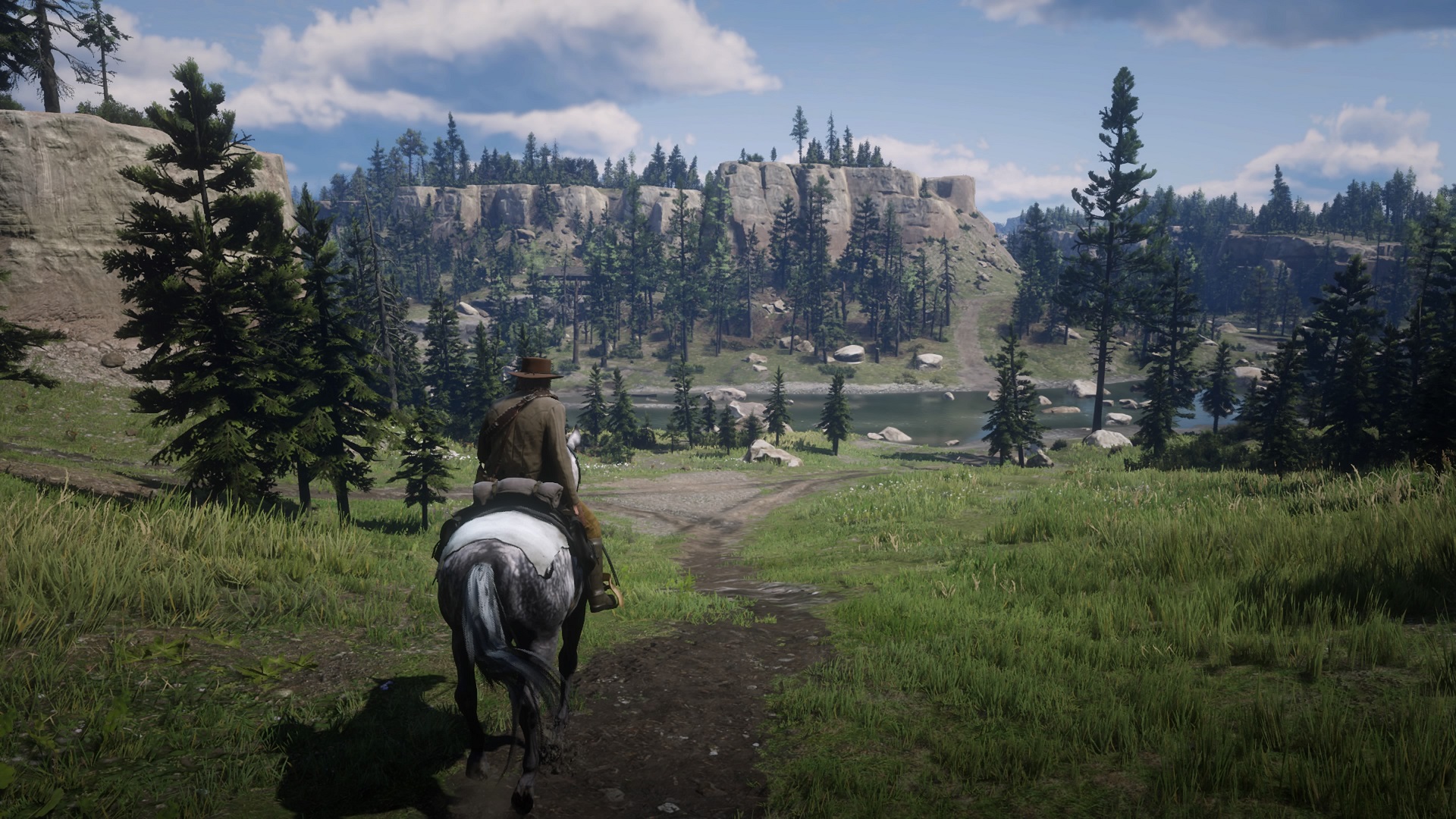 Rockstar's last creation is a next-to-perfect product. As it treats itself by having every aspect of a great game, it delivers the best realistic graphics any player has seen up to date.
This Western spaghetti shows the older times of America in the most beautiful way it is possible.
Dingy woods, foggy moors, crowded cities, and even the suburban parts are so believable that you might lose the trails of reality while you are playing Red Dead Redemption 2.